Aeroporti di Roma kicks off summer 2022 with new destinations
Aeroporti di Roma begins summer 2022 with interesting prospects and new destinations for passengers, as Rome prepares for an overall significant post-pandemic recovery for the airline market.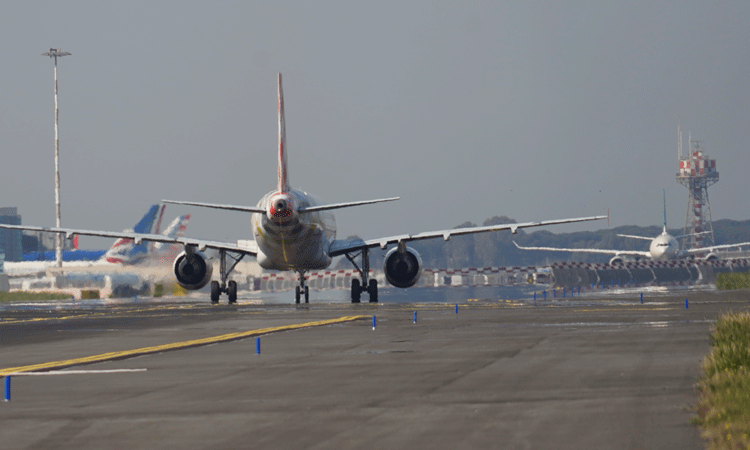 Credit: Aeroporti di Roma (ADR)
The Summer 2022 of Aeroporti di Roma (ADR) kicks off with interesting prospects, especially for North America and with the novelty of Qantas at Fiumicino Airport which, for the first time, will make a direct connection between Continental Europe and Australia.
The airline sales systems project an overall scenario of appreciable recovery for the Roman market: in the period April to October 2022, airlines are planning an overall level of activity with peaks even higher than 70 per cent of the capacity offered and of the flights operated compared with same period of 2019. Fiumicino Airport specifically shows signs of an appreciable recovery which, in some strategic markets for intercontinental connectivity, even result in development. This is the case in North America, where U.S. companies are planning an unprecedented summer season, with overall capacity 15 per cent higher than the seats offered during the same period of 2019.
"Despite a still complex situation" said Marco Troncone Chief Executive Officer of Aeroporti di Roma, "The conditions have been met for 2022 to be a year of resumption in traffic, with the prospect for the two airports of the capital to return to play a crucial role in the development of the economic chain linked to tourism and transport on a national level. Above all, the dynamism of American airlines and the renewal of traffic in Europe, which will be able to return to almost normalcy during the year, bodes well. In this context, ADR continues its investment plan with determination and with particular attention to development, sustainability and innovation, partly in view of the Jubilee 2025 and Expo 2030 events, which will be great opportunities for Rome and the entire country".
In general, comparing the Fiumicino summer programme with that operated by airlines in the pre-COVID-19 period, Summer 2022 currently provides for the launch of 25 new air connections, of which 13 to new destinations previously not served with direct flights, even during the pre-COVID-19 period.
The main changes concern the arrival or return of several new airlines with regular scheduled services: Qantas will connect Continental Europe with Australia for the first time with a non-stop flight between Rome and Perth and will then continue with the same flight to Sydney, in Italy, WestJet will début flights between Rome and Calgary, Canada, whilst Gulf Air will launch the direct connection to Bahrain and Icelandair will enrich its range of flights to Reykjavík. Also of interest are the new international destinations that will enrich the short-/medium-haul network such as: Tangier, Girona and Figari by Ryanair, Strasbourg planned with Volotea, Montpellier with Transavia. Also worth remembering is the development of Wizz Air which, after launching the Fiumicino base with four aircraft and over 30 routes activated in 2021, envisages the insertion of a fifth aircraft during Summer 2022 and the launch of a further 18 new routes. These include London Gatwick, Madrid, Marrakesh, Amman, as well as new destinations for Rome, such as Yerevan in Armenia and Turku in Finland. These results reinforce the role of Rome as a benchmark gateway to a large network of connections available to the broad reference market.
In the more general development framework of 2022, the ITA Airways programme certainly deserves a specific reference, which, in the coming months, will see a gradual strengthening on the main short- and medium-haul routes, as well as an appreciable progress in intercontinental connectivity. In fact, after adding flights to New York and direct flights to Miami and Boston at the beginning of March 2022, the airline has started sales of other long-haul connections planned as of June 2022 with Los Angeles, Sao Paulo, Buenos Aires, and Tokyo Haneda.
The ITA Airways programme confirms a trend of gradual but progressive restoration of connectivity on long-haul flows, as also demonstrated by the latest announcements of the reactivation of historical, as well as strategic, operations to Asia and South America, such as the direct service of Singapore Airlines and of Aerolíneas Argentinas, both expected from the beginning of June 2022. Also worth mentioning is the return of Latam as of July 2022, with a direct flight to Sao Paulo, which will not only fly to the Brazilian megalopolis, but will also serve a large network of connections in Latin America.