Mumbai Airport welcomes Indian passengers from Ukraine
In compliance with safety protocols and with a positive passenger experience a key focus, Mumbai International Airport has welcomed home 181 Indian passengers, including an infant, from Ukraine.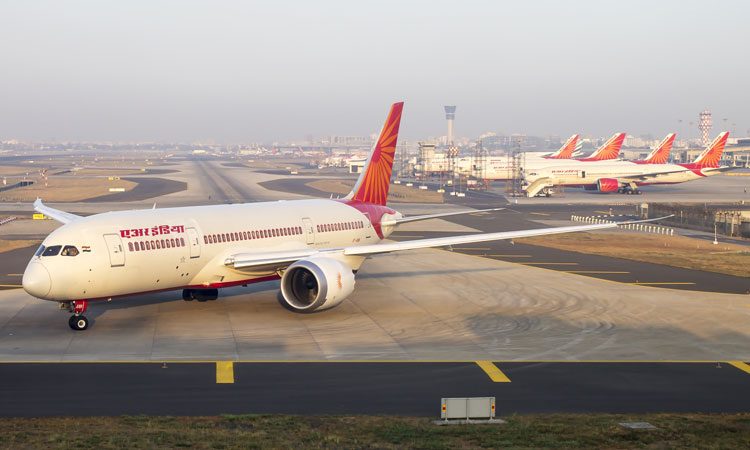 The Air India flight IX1202 from Bucharest, Romania to Mumbai International Airport (BOM) via Kuwait successfully landed at 05:33a.m. today, (3 March 2022) with 180 Indian passengers along with one infant, onboard. Mumbai Airport, in compliance with BMC, government and Airport Health Organization (APO), undertook several measures to facilitate a smooth transit of the passengers to their respective destinations while adhering to all necessary norms and protocols.
Of the 181 passengers, around 30 were from Maharashtra, 23 from Uttar Pradesh, 17 from Bihar, 13 from Delhi, 10 from Haryana and the remaining 88 from the rest of the country. Member of Lok Sabha and Minister of Railways, Coals and Mines, Shri Raosaheb Patil Danve, addressed the passengers on the aircraft. The passengers were received at the Aerobridge by the Mumbai Airport team, who escorted them out and were cleared on priority. Of the 181 passengers, 173 were fully vaccinated, and the remaining seven were sent for Rapid PCR testing. Blank Information forms were distributed on arrival to all passengers as required by the MCGM. Around five passengers were escorted to Buses at Level 1 for their onward journey to Gujarat. Besides, the airport had set up dedicated check-in counters for recheck and baggage drop of all domestic connecting passengers. In addition, two passengers plus a 25-day-old infant were made comfortable at the Niranta Hotel.
The passengers went through thermal screening by the APHO Officers at the airport, ensuring all health measures were carried out throughout the transit process. 10 dedicated counters were made operational at immigrations for quick processing and clearance. At the same time, a dedicated area was made available in the arrival reclaim belt for a quick check-in baggage process, and XBIS machines were made operational for customs screening. The meet and greet area was made available as the assembly point where the passengers were welcomed and seated. The young passengers, along with MCGM officers, were served pre-packed breakfast and beverages at the triage area from the Aviserv lounge. The passengers were segregated state-wise as State Governments of Rajasthan, Kerala, Bihar, Assam, Orissa, Karnataka, Haryana, Madhya Pradesh, and Telangana were present to receive the young students from their respective states. Additionally, Indian Railway reservation desk and help desk was set up at the triage and GTL area.
As an entry to the country, Mumbai International Airport ensured a safe and seamless transit for the students by extending their full support to the authorities and the government in their efforts to bring the Indian students back to Mumbai. With the promise of being a gateway to goodness, Mumbai Airport endeavours to continue being a partner to assist passengers throughout the year (2022), especially during these times of emergencies and need.