20 million passengers travelled through Mumbai Airport in 2021
Chhatrapati Shivaji Maharaj International Airport has recorded 20 million passenger movements in 2021, a nod to its efforts to ensure uninterrupted connectivity to travellers throughout the year.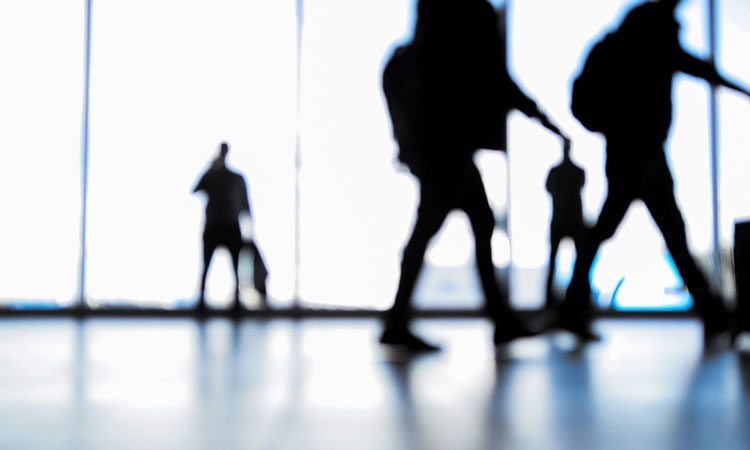 As one of the busiest airports in the country, Mumbai's Chhatrapati Shivaji Maharaj International Airport (or more commonly known as Mumbai International Airport or BOM/CSMIA) has registered nearly 20 million passenger movements in Calendar Year (CY) 2021. Working tirelessly through the COVID-19 pandemic, the airport has been constantly striving to provide uninterrupted connectivity to travellers and witnessed passenger traffic slowly inching towards pre-COVID-19 times in 2021. The increase in passenger traffic signals a tip of the hat to CSMIA's efforts in this regard, as well as the passenger confidence in the safety initiatives and protocols adopted by the airport.
In CY 2021, CSMIA has played host to a total of approximately 19.8 million passengers with approximately 1,60,000 flights across domestic and international destinations. During this time, the airport has catered to approximately 17.4 million domestic passengers across 1,40,000 flights and over 2.43 million international passengers across 17,290 flights, thus witnessing domestic passenger traffic representing around 88 per cent of the overall passenger movement from CSMIA. This was driven by the recovery in domestic air travel, which also saw the airport registering an increase of over 117 per cent passenger traffic during July to December 2021, with around 10.9 million passengers as against approximately five million passengers in the same period in 2020. In terms of international load, the last three quarters of CY 2021 cumulatively witnessed around 1.9 million passengers, which is approximately 174 per cent more than that of 2020 where over 0.7 million passenger footfalls were registered. CSMIA, handled a record single day passenger movement of around 1,09,000 travellers in December 2021, transiting through the airport, which was the highest since March 2020. This record traffic in a single day is a testament of passengers' rising confidence in CSMIA's initiatives towards passengers' well-being and improved customer experience.
Delhi, Goa, and Bengaluru continued to retain the spot as the top three domestic destinations from Mumbai with the highest number of passengers in CY 2021. The middle eastern countries – Dubai, Doha, and Sharjah were the top three international destinations with high passenger traffic to and from CSMIA in CY 2021 as compared to 2020 where Dubai, London Heathrow, and Newark were the top three international destinations. Armenia, Miami, Houston, Glasgow, Nashik, Gwalior, Bareilly, and Sindhudurg are among the 23 domestic and international destinations which were added in CY 2021 to provide direct connectivity to passengers to their desired destination with ease. Moreover, Biman Bangladesh and Garuda Indonesia airlines commenced their maiden operations from CSMIA last year (2021). CSMIA currently acts as a gateway to 62 domestic destinations and 33 international destinations for passengers from Mumbai.
2021 was introduced to the second wave of the pandemic along with multiple new variants. Through this time, the global aviation industry has been stoically continuing its efforts to ramp up the outlook for the industry from the impact of the pandemic. The year 2021 was a dynamic phase for air passenger movement at CSMIA that ebb and flow given the extraordinary impact of COVID-19 on the aviation industry. However, surpassing the test of time, CSMIA, a premium cargo hub of the country, facilitated transportation of essential and general cargo movement by mobilising services. Thus, witnessing around 52 per cent rise in annual cargo volume in FY21 compared to FY20. Automobiles, pharmaceuticals and agro products were the top goods that were transported on a large scale, internationally whereas, engineering goods, postal items, and automobiles were the most transported commodities domestically.
With the emergence of the new variant of Omicron, coupled with constant revision of travel norms, as a proactive measure, CSMIA set up over 100 registration counters and 60 sampling booths including 300 Rapid PCR machines to facilitate quick and hassle-free testing at the airport. Being a responsible facilitator of managing the RT-PCR tests, CSMIA continues to provide its infrastructure to the laboratories for the convenience and ease of passengers travelling through the airport.
CSMIA being a forerunner in implementing innovative solutions to enhance passenger experience, introduced approximately 47 outlets of renowned brands such as Hamleys, Coco Cart, Crocs, and others to its bouquet of curated retail and F&B outlets, to further enrich passengers' time spent at the airport. CSMIA with its passenger-centric approach, endeavors to be world class airport striving for unsurpassed excellence while creating a safe, secure, and efficient airport in the country. With a vision to be a 'Gateway to Goodness', CSMIA stays determined to look beyond the challenges with a holistic approach that puts passengers at the core and offers a world-class travel experience.