Hamad International Airport's hotel aims for full eco-friendly operations
To continue Hamad International Airport's sustainable journey, Oryx Airport Hotel has successfully furthered its green initiatives and efforts to achieve 100 per cent eco-friendly operations.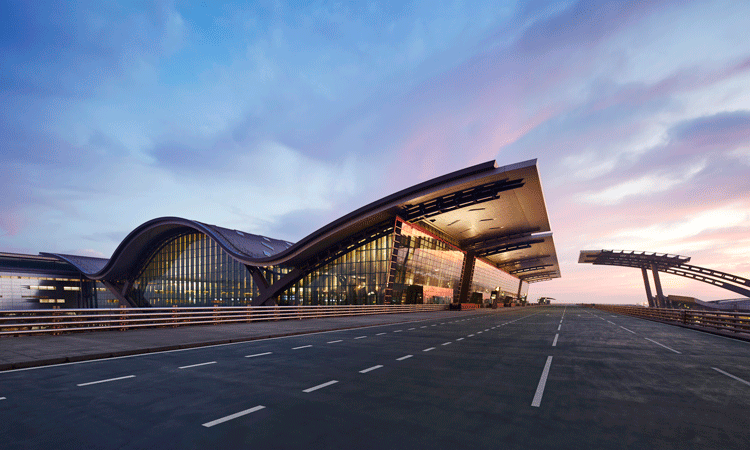 Credit: Hamad International Airport (HIA)
Hamad International Airport's (HIA) Oryx Airport Hotel has successfully replaced all its plastic water bottles with eco-friendly water containers, which is the latest among various green initiatives implemented at the airport hotel over the past two years, in its continuous effort to achieve 100 per cent eco-friendly operations.  
In line with its sustainability commitments as well aligning itself to the Qatar National Vision 2030, which encourages the nation to preserve and protect the environment, the Oryx Airport Hotel has entered a new partnership with the Italian manufacturer LY COMPANY ITALIA, to offer eco-friendly water containers to hotel guests and is the first hotel in Qatar to implement the product.  
Philippe Anric, Director of Operations of Dhiafatina Hotels said: "We are continuously striving to allocate methods to decrease the negative impacts on the environment. On average, 100,000 plastic bottles and caps were disposed of every year at the Oryx Airport Hotel. We are now moving away from plastic water bottles to eco-friendly alternatives that are completely recyclable and will reduce the usage of single-use plastic waste through our partnership with LY COMPANY ITALIA. Our goal is to continue to deliver Qatari hospitality to our global travellers, while preserving our nation's environment, and ensuring sustainability." 
The water containers are created from 76 per cent vegetable origin, which is completely recyclable. The paper is made from Forest Stewardship Council (FSC) certified forests and responsibly managed plantations that generate cellulose to develop paper. Additionally, the caps and the protective layers are composed of cane sugar derived polymers. 
The Oryx Airport Hotel has also replaced all guestroom keycards with bamboo cards to showcase HIA's commitment to the environmental goals enshrined in the Qatar National Vision 2030. 
Other green initiatives include the adoption of recycled paper for all hotel printing collaterals and operations, and the substitution of plastic bags with biodegradable bags. For hotel room amenities, plastic cotton buds have been replaced with bamboo buds packaged in cardboard boxes, plastic coffee cups switched with recyclable paper cups, and plastic lids replaced with polylactic acid (PLA) lids derived from plants.  
Plastic bottles for shampoos and body lotions have also been replaced with EcoPure PET bio-degradable bottles. Plastic dental and shaving kits have also been replaced with starch toothbrushes and shaving utilities, while plastic slippers, combs, and shower caps are now available in eco-friendly forms.  
Dining options have also been reinforced with sustainable measures, such as paper straws and wooden cutlery.