Ontario International passenger volumes surpass four million for November
In data compiled by the Ontario International Airport Authority, Ontario International Airport passenger volumes surpassed four million in November 2021, a close match to pre-COVID-19 numbers.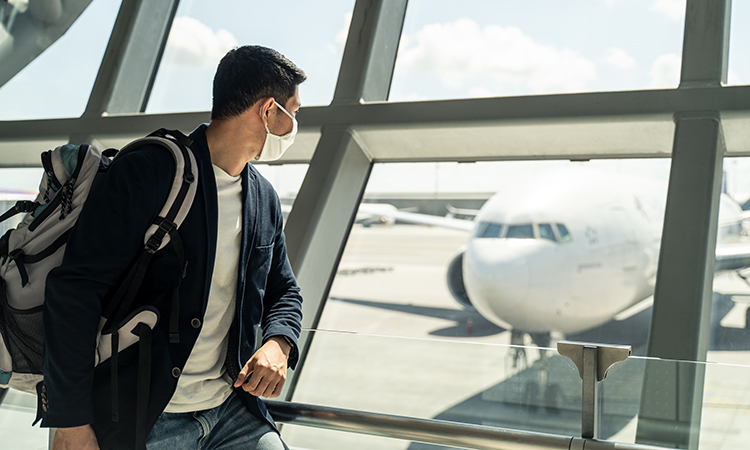 Ontario International Airport (ONT) welcomed 475,502 travellers in November 2021, nearly matching its pre-COVID-19 pandemic numbers, as the Inland Empire-based airport surpassed four million passengers for the year.
According to data compiled by the Ontario International Airport Authority (OIAA), passenger volumes were 123 per cent above what they were in November 2020 and within five per cent of the pre-COVID-19 pandemic November 2019 totals.
The number of domestic passengers increased by 124 per cent compared to November 2020, while international travel volume nearly doubled.  
From January through November, passenger volume totalled 4,029,441 – 71.6 per cent higher than the same period in 2020. The numbers of domestic and international travellers increased by 73.6 per cent and 21.5 per cent, respectively.
"Ontario International continued on its strong recovery path in November despite the persistence of the global COVID-19 pandemic, and continues to lead among airports of its size and larger," said Julia Gouw, an OIAA commissioner.  "Even in this challenging environment, Ontario International remains an attractive aviation gateway for area residents who count on those of us who oversee and operate the airport to maintain its hallmark first-rate, hassle-free customer experience."
Shipments of commercial freight and mail were essentially even in November at 75,576 tonnes compared with 76,586 tonnes in November 2020. Compared with November 2019 though, tonnage increased by 11.7 per cent.
On a year-to-date basis, freight and mail volume decreased four per cent to 792,856 tonnes compared to 2020, but increased 14.4 per cent compared with 2019.
"Ontario International's location near major Southern California freeways, Inland Empire distribution centres and the nation's largest seaport complex makes our airport a prized public asset and highly desirable destination for air cargo shippers," said OIAA Commissioner, Jim Bowman, an Ontario City Councilmember. "As our population base continues to grow and businesses take root in the Inland Empire, Ontario International will remain a focal point in Southern California's vibrant economy."