Mumbai International Airport commits to an inclusive travel experience for all
Mumbai International Airport has announced its further commitments to creating an inclusive and accessible airport experience for passengers with disability.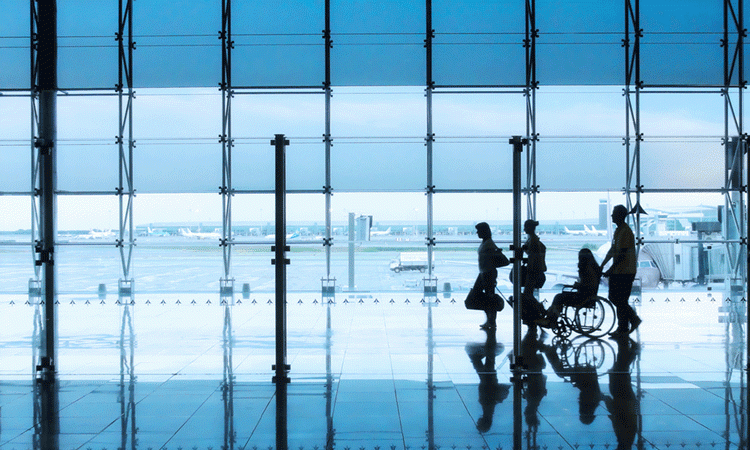 Air travel for passengers with disabilities (PWD) can be challenging if airports aren't accessible and inclusive to consider the impact and challenges in executing day-to-day tasks. With inclusivity in mind, Chhatrapati Shivaji Maharaj International Airport, also known as Mumbai International Airport (BOM/CSMIA) aims to continue maintaining its commitment to accessibility and comprehend to prevailing issues faced by passengers with disability.
Given that passengers with disability face various barriers including infrastructure, CSMIA continues to support differently abled passengers with the infrastructure that is built to provide accessibility to all. CSMIA's infrastructure includes passengers with remote-mobility (PRM) compliant elevators and PRM compliant washrooms which are available at both Terminal 1 and 2, to make their journey not just accessible but also comfortable and seamless. For easy mobility to transit through the airport, CSMIA has made available four curbside drop points are available at Terminal 1 (T1) and at Terminal 2 (T2) for the passengers. Moreover, a reserved vehicle parking in Multilevel Car Parking area is assigned specifically for disabled passengers.
To further enhance the convenience, CSMIA has several facilities that are compliant to the needs of differently abled passengers. The wheelchairs assistance for the differently abled passengers are available inside the terminal near check-in counters. Passengers, who require wheelchairs, can get in touch with their airlines by reaching out to them through free calling phones at the drop off lane at both terminals. Passengers also have an option to opt for a motorised and automated wheelchair service that is available at Terminal 2. In order to get access to these chairs, one can get in touch with the desk at the curbside next to the entry gates.
With respect to medical requirements, passengers with disability who are in need for an immediate medical attention, medical staffs are alerted, and the concerned passenger is attended with care in minimum response time. Safeguarding the interest of passengers, at any given point of time there are five doctors and two ambulances stationed at the airport for immediate medical assistance. The Airport Medical centres are available near the staff gate at T1 and at Level 4, Level 2 SWP near FLB 67, and Level 2 SEP between FLB 46 & 48 at T2.
CSMIA is heedful of passengers needs and aims at continuously upgrading to match with the same. If any passenger faces any difficulty or needs immediate attention, one should get in touch with the nearest staff who will ensure immediate action is taken and that the issue is resolved. CSMIA has deployed teams at the airport to assist passengers for a smooth and hassle-free transit. In case any passenger needs assistance, one can immediately call the SOS phones on the curbside and the 24/7 airport contact centre.
Recently, the Ministry of Civil Aviation issued new guidelines to make airports and flights more accessible and relaxing for passengers with disabilities. Basis this new draft, passengers with disability can now notify the airline about their complete requirement 48 hours before the scheduled departure so that the carrier can make necessary arrangements. The Aviation industry is gradually upping its offerings to meet with passengers needs and specially to make travel more enjoyable. CSMIA in its true spirit of being a Gateway to Goodness ensures every passenger enjoys the same level of comfort and ease while travelling through the airport.