Birmingham Airport awarded ACI's Airport Health Accreditation
After reviewing the evidence presented through its evaluation process, ACI has awarded Birmingham Airport with its Airport Health Accreditation.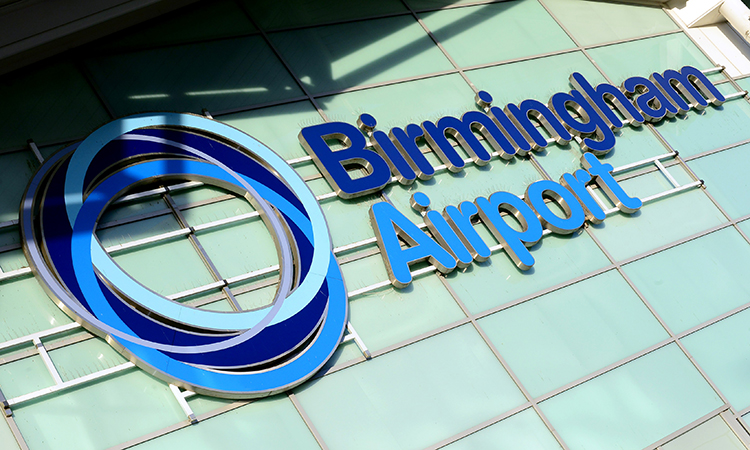 Credit: Birmingham Airport
As Birmingham Airport (BHX) prepares to welcome back customers, it has announced that it has achieved the Airport Health Accreditation (AHA) for its commitment to health and hygiene best practice from Airports Council International (ACI).
The accreditation recognises the effort to protect all users of the airport from health risks, such as COVID-19. Such recognition will help to reassure customers and colleagues that the airport's facilities remain safe and that precautions are being taken to reduce any risk to health.
ACI reviewed the measures taken by the airport as part of its COVID-19 'For A Safer Journey' programme, which addressed a number of safety issues, including cleaning and disinfection, physical distancing, employee protection, physical layout, passenger communications and terminal facilities.
ACI said that, after reviewing the evidence presented through its evaluation process, Birmingham Airport's measures aligned with industry best practise and has shown that it is providing a safe airport experience for all travellers.
The ACI Airport Health Accreditation (AHA) programme provides airports with an assessment of how to align their health measures with the ACI Aviation Business Restart and Recovery guidelines, as well as the International Civil Aviation Organization (ICAO) Council Aviation Restart Task Force (CART) guidelines.
Nick Barton, Birmingham Airport's Chief Executive, said: "Airports globally have had to respond to the many pressures that COVID-19 has presented over the last year, and we have prioritised health and safety within our operation for all users of the airport."
"Through monitoring and continuous improvement, our commitment to safety is at the heart of our restart plans. By constantly reviewing every aspect of the operation, including processes and procedures, infrastructure, employee wellbeing and safety culture, we can ensure that we continue to operate as a COVID-secure environment and are well prepared for the recovery, when it comes," he added.
Barton concluded: "We hope that this accreditation goes some way to reassure customers that they will have a safe and stress free journey the next time they fly through Birmingham, and we look forward to welcoming customers, partners and colleagues back in the coming weeks."
In addition to the various safety measures, free and rapid Lateral Flow tests are offered to all on-site employees, and COVID-19 testing is also available for travellers, offering both PCR and Lateral Flow tests within the South Terminal.