ACI Airport Health Accreditation awarded to Queen Alia International Airport
In recognition of its efforts to deliver a safe airport experience in the face of COVID-19, Queen Alia Airport was awarded the ACI accreditation.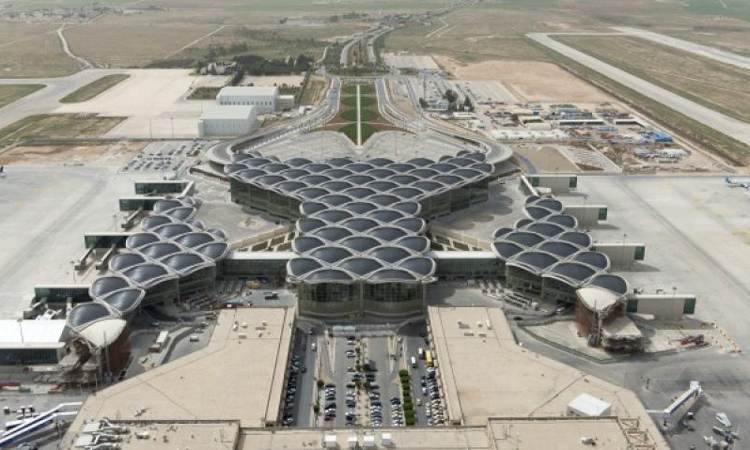 Credit: Queen Alia International Airport (QAIA)
Airport International Group (AIG) has announced that Queen Alia International Airport (AMM) has received the Airports Council International (ACI) Airport Health Accreditation in acknowledgment of its efforts to deliver a safe airport experience to passengers in the wake of the COVID-19 pandemic.
As both Queen Alia Airport and the aviation industry at large remain considerably impacted by the unprecedented global health crisis, securing this 12-month accreditation is paramount for granting passengers the confidence and trust to travel by air again, while sustaining airport operations and contributing to the revival of several other industries, most notably tourism.
The accreditation was awarded following a thorough assessment of the preventive measures and procedures that have been implemented at the airport – as per ACI's Aviation Business Restart and Recovery guidelines and the International Civil Aviation Organization (ICAO) Council's Aviation Restart Task Force (CART) recommendations, alongside industry best practices. The assessment covered cleaning and disinfection, physical distancing (where feasible and practical), physical layout, staff protection, passenger communications and passenger facilities.
ACI launched the Airport Health Accreditation programme in July 2020 to assist airports in evaluating their newly-introduced health measures and procedures as a result of the COVID-19 pandemic against global standards and the national measures defined by each country. With this accreditation, Queen Alia Airport joins a host of worldwide airports working actively and consistently to reassure travellers that their wellbeing is a priority, airport facilities are safe and precautions are being taken to mitigate potential health risks.
Airport International Group's CEO, Nicolas Claude, said: "Gaining the globally-recognised Airport Health Accreditation is a vital step towards offering passengers peace of mind as they travel through our airport. The accreditation not only serves as validation that our measures align with international guidelines and procedures, but it also reaffirms to our passengers and employees – as well as to regulators, government officials and the general public – that health and safety are not areas we waver on. On this note, I would like to thank everyone within the AMM community for coming together to confront this year's extraordinary challenges and adhering to the measures necessary for firmly positioning our airport on the path to recovery."
Over the past few months, Airport International Group has implemented several precautionary and sanitary measures. These included thermal screening at the Arrivals and Departures Areas, installing plexiglass barriers at counters, displaying health and safety instructions, placing hand sanitiser stands and physical distancing markings throughout the airport and regularly disinfecting facilities. Furthermore, Airport International Group has cooperated with the Ministry of Health to set up a medical laboratory at Queen Alia Airport to perform PCR tests on arriving passengers as per the travel procedures mandated by the Government of Jordan.