COVID-19 testing for passengers to be offered at Seattle-Tacoma Airport
Seattle-Tacoma International Airport is now offering ticketed passengers the opportunity to purchase a COVID-19 PCR lab test up to 72 hours prior to travel.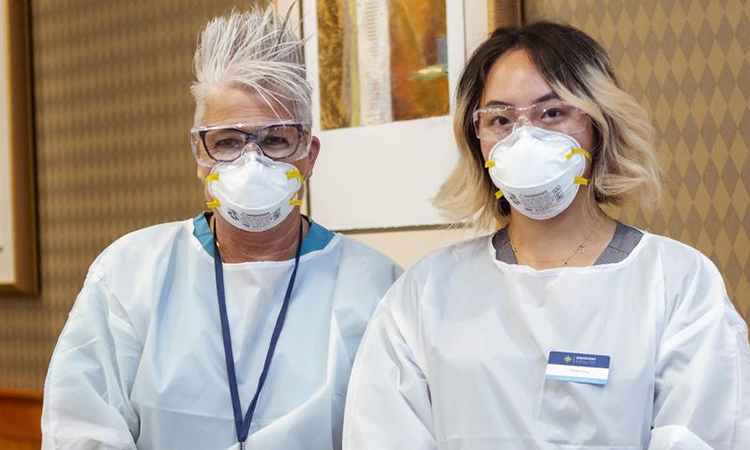 Credit: Port of Seattle
Travellers seeking a COVID-19 test prior to air travel have a new option beginning 4 November 2020 when Discovery Health MD will begin offering testing for ticketed travellers at Seattle-Tacoma International Airport (SEA). The pilot programme will run through to 31 January 2021.
Testing is by appointment only and is limited to ticketed passengers up to 72 hours prior to travel. Testing is available seven days a week from 7:00 to 14:00 in the central auditorium at SEA, which is located pre-security on the mezzanine level above ticketing and the security checkpoints. The cost is $250 for a COVID-19 PCR lab test, and results are delivered with same- and next-day options.
Managing Director of Seattle-Tacoma International Airport, Lance Lyttle, said: "Our team is committed to your health and wellbeing, as well as to being responsive to the evolving needs of travellers during the pandemic. Offering COVID-19 testing at the airport is a critical step for restoring air travel and our economy. It is one part of our layered and comprehensive response that embraces the most effective methods proven to stop the spread of COVID-19."
If a passenger tests positive, Public Health and the Centers for Disease Control and Prevention (CDC) will be notified. A member of Discovery Health MD's medical staff will also contact the passenger to advise to self-isolate for at least 10 days and to notify those who they have come into close contact with up to 48 hours prior to the positive test or development of symptoms and request that they self-quarantine for 14 days.
Discovery Health MD is a trusted testing partner for flights to Hawaii as part of its pre-travel testing programme for inbound travellers. Passengers are being asked to check the guidance from their destination to understand which type of COVID-19 test is needed and the time frames associated with avoiding quarantines.