Muscat International becomes first Middle Eastern airport to receive ACI health accreditation
Oman Airports' efforts to protect passenger health during the COVID-19 pandemic has led Muscat to be the first airport in the region to receive the globally-recognised accreditation.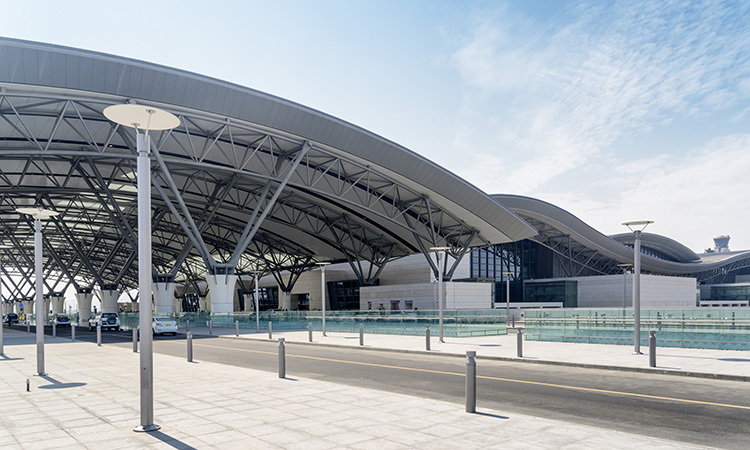 Airports Council International (ACI) Asia-Pacific has announced that the first airport in the Middle East to be accredited under the ACI Airport Health Accreditation programme is Muscat International Airport (MCT), which is managed and operated by Oman Airports. More than 80 airports globally are now accredited under the International Civil Aviation Organization (ICAO)-supported Airport Health Accreditation programme.
CEO of Oman Airports, Sheikh Aimen bin Ahmed Al Hosni, said: "Planning and implementing the highest international standards of airport health and safety measures has been our top priority since the start of COVID-19 pandemic. We adapted a proactive approach and we placed passenger peace of mind as the focal value of our airports. We spared no initiative to ensure that our passengers feel secure going through our airports. We highly appreciate ACI's recognition of Muscat International Airport, and we look forward to always raising our quality bar even higher!" 
ACI's Airport Health Accreditation programme assists airports by assessing new health measures and procedures introduced as a result of the COVID-19 pandemic in accordance with the ICAO Council's Aviation Recovery Task Force (CART) recommendations. Areas of assessment for accreditation include: Cleaning and disinfection; physical distancing (where feasible and practical); staff protection; physical layout; passenger communications; and passenger facilities.  
Director General of ACI Asia-Pacific, Stefano Baronci, said: "We are delighted to recognise Muscat International Airport as the first Middle East airport to achieve the Airport Health Accreditation. Now that the Sultanate of Oman has opened its borders for international travel, passengers can be certain that every reasonable measure has been taken to protect their health and wellbeing."