Metropolitan Washington Airports Authority announces new sustainability plan
MWAA's sustainability commitment involves six overarching goals that will be introduced at Reagan National and Dulles International Airports.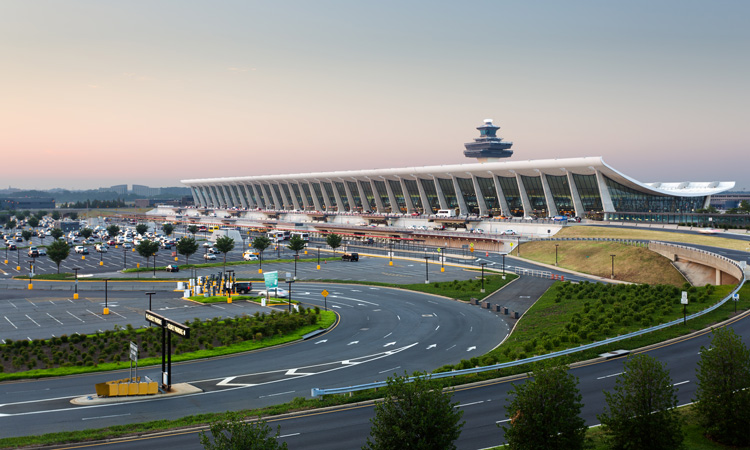 The Metropolitan Washington Airports Authority (MWAA) has announced that it is implementing a new sustainability plan that is designed to improve the authority's facilities environmentally, operationally and financially.
Developed in conjunction with the National Renewable Energy Laboratory (NREL), the plan is the result of a year-long effort to interview stakeholders and analyse operations at Ronald Reagan Washington National Airport (DCA) and Dulles International Airport (IAD). The new plan is designed to enhance the focus on MWAA's sustainability efforts across all stakeholders, including employees, tenants and concessionaires.
Senior Vice President for Engineering at MWAA, Roger Natsuhara, said: "The Metropolitan Washington Airports Authority is committed to being a good corporate citizen as we provide top quality services and facilities to the travelling public. A large part of that commitment includes mitigating environmental impacts of our operations. This updated Sustainability Plan, and our partnership with the U.S. Department of Energy's National Renewable Energy Laboratory is a key component of our efforts to optimise our environmental performance. "
Six overarching goals will highlight the Metropolitan Washington Airports Authority's commitment to sustainability.
Reduce fossil fuel use through electrification of the MWAA transport fleet
MWAA has set a goal to reduce fossil fuel use by electrifying its transport vehicles and ground support equipment. This action is expected to reduce greenhouse gas emissions, lower operation and maintenance costs and result in better air quality.
Increase efficiency of MWAA's built environment
MWAA will evaluate the benefits of installing on-site renewable energy generation and battery storage potential for major projects. It will consider future technologies as they become commercially viable, as well as efficient occupancy-based lighting strategies.
Increase water use efficiency
MWAA will strive to be an even more responsible steward of water use across all of its operations. It plans to reduce water consumption and realise cost savings, and assist its tenants and concessionaires with also reducing water usage and cost.
Reduce the amount of municipal solid waste generated and sent to landfills
MWAA will strive to: Further reduce waste generation; support generation of electricity through waste-to-energy conversion; improve recycling rates through improved education and outreach to concessionaires and airlines; install more recycling bins; reduce use of packaging with concessionaires; and reduce construction waste and potential environmental pollution.
Develop and maintain a stronger culture of sustainable administration
MWAA will codify sustainability practices throughout its administrative processes. It will ensure sustainability is considered for all future procurement, facility planning and development activities; it will update and maintain its Design Manual so minimum standards for sustainable building are current with best practices; it will create a committee to coordinate sustainability activities across all stakeholders; and it will periodically review and revise the sustainability plan.
Encourage efficient use of public transportation
MWAA will encourage efficient use of public transportation by promoting Metrorail access to Reagan National and also to Dulles International after the Silver Line's planned Phase 2 opening. It will aim to improve the customer experience by providing ease of access to its airports, including safe pedestrian and bike paths.