Renovation project worth over €10 million is completed at Jyväskylä
The finished project at Jyväskylä Airport included runway renovations, upgrades to the electricity network and the building of a new maintenance hangar.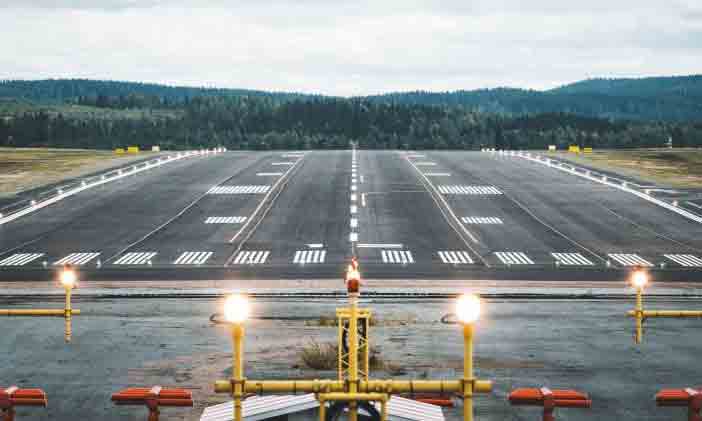 Finavia's development project at Jyväskylä Airport – with the goal of attaining smoother traffic and zero emissions – has been completed.
"Finavia has invested nearly €15 million in Jyväskylä Airport over the past few years. Air traffic services have been developed by building a new maintenance hangar and modernising the maintenance equipment, which is powered by renewable fuel. The runway and apron renovation project we have just completed ensures smooth air traffic far into the future," commented Mari Nurminen, Vice President, Central and Eastern Finland Airports at Finavia.
The size of Finavia's latest renovation investment at Jyväskylä Airport was €11 million. The work done during the project included asphalting approximately 300,000m2 of runway and the apron used for taxiing and parking aircraft. Finavia also upgraded the airport's electricity network and Instrument Landing System (ILS).
The airport lighting system was replaced using energy-efficient LED technology, to keep in line with Finavia's environmental goals. Around 250 runway lights were replaced and 25,000ms of new power cables were installed during the project.
"It is important for us to reduce the emissions generated by airport operations. All of Finavia's airports achieved carbon neutrality over a year ago. Our goal for the future is zero emissions. It is clear that Finavia's decision-making puts a priority on sustainable technology choices and environmentally-friendly solutions related to airport construction, maintenance and repairs," Nurminen explained.
Finavia was able to make part of the runway operational in early August, when the renovation was in its final stages. The renovated runway was fully commissioned on 29 August 2020.