GOAA presents COVID-19 and construction updates at Orlando
The Greater Orlando Aviation Authority (GOAA) Board has reviewed several issues affecting operations at Orlando International Airport.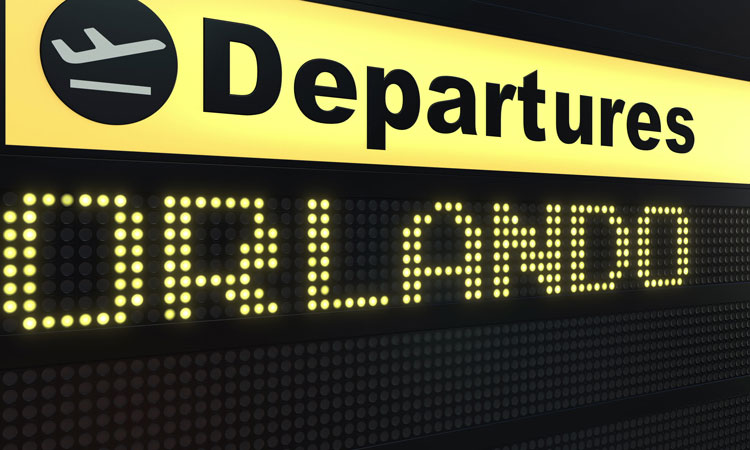 In addition to updates on internal measures being taken to mitigate the impact of COVID-19 on the airport community at Orlando International Airport (MCO), GOAA's Board has received construction progress reports from the Central Florida Expressway Authority and Virgin Trains USA.
At its April meeting, the Board approved a plan to offer airport partners relief options to defer or waive a portion of their fees due to COVID-19 impacts on business.
Subject to certain conditions, airlines, concessionaires and rental car companies were offered 90-day deferrals or waivers of specific fees or costs. The deadline to apply for the relief was 15 June 2020. As of 7 July, seven passenger airlines, one cargo carrier, one rental car company and 21 concessionaires met the requirements and accepted the offer. The total financial impact was $15,349,928 in deferrals and $14,231,892 in waivers.
Alongside this, in response to the ongoing pandemic, MCO has enacted a number of protocols to protect customers and employees, including enhanced cleaning of terminal facilities and high-volume touchpoints, increased signage to encourage social distancing, mask-wearing and personal hygiene, the installation of protective barriers, and the introduction of Personal Protection Equipment vending machines.
MCO could potentially end this fiscal year with a total between 31-33 million annual passengers. Monthly passenger totals could continue to decline until the spring of 2021, when they are estimated to begin rebounding. Long-term forecasts show it could take until April 2026 to return to pre-COVID-19 levels.
Updates on two major construction projects that will greatly enhance airport connectivity were also presented to the Board. Laura Kelly, Executive Director of the Central Florida Expressway Authority (CFX), reviewed the SR 528/SR 436 Interchange Improvement project currently underway. The redesign project will expand and re-configure the Orlando interchange to give motorists greater access and ease of travel when driving to and from MCO.
Construction began in March and is expected to be completed in late 2022. The $106.5 million project will replace loop ramps with two-lane, directional flyovers, expand SR 528 to six general use lanes and enhance aesthetics for the main entrance/exit to the airport in Orlando.
A simultaneous construction project by Virgin Trains USA is also transforming the airport landscape. Progress on the interstate rail line between MCO and downtown Miami continues on airport property as well as along the SR 528 corridor, where track is being laid and bridges and tunnels are being built.
Related airports
Related organisations