To what extent is your willingness to fly being affected by COVID-19?
IATA's 11-country survey, conducted during the first week of June 2020, assessed traveller concerns during the pandemic and the potential timelines for their return to travel.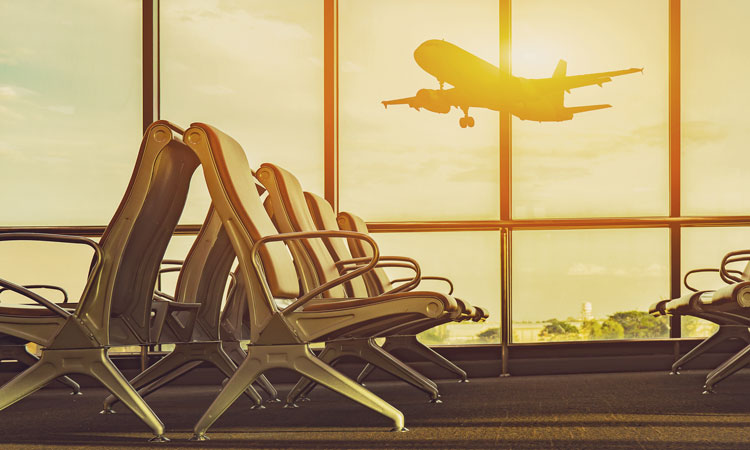 The International Air Transport Association (IATA) has released research that illustrates how passengers' willingness to travel by air is being restricted by concerns of catching COVID-19.
Of those surveyed, 58 per cent said they have avoided air travel, with 33 per cent suggesting that they will avoid travel in future as a continued measure to reduce the risk of catching COVID-19.
The top three concerns of travellers when in the airport are being in a crowded bus/train on the way to the aircraft (59 per cent), queuing at check in/security/border control or boarding (42 per cent), and using airport toilet facilities (38 per cent).
When asked to rank the top three measures that would make them feel safer, 37 per cent cited COVID-19 screening at departure airports, 34 per cent agreed with mandatory wearing of facemasks and 33 per cent noted social distancing measures on aircraft.
"People are clearly concerned about COVID-19 when travelling. But they are also reassured by the practical measures being introduced by governments and the industry under the Take-off guidance developed by ICAO. These include mask-wearing, the introduction of contactless technology in travel processes and screening measures. This tells us that we are on the right track to restoring confidence in travel. But it will take time. To have maximum effect, it is critical that governments deploy these measures globally," said Alexandre de Juniac, IATA's Director General and CEO.
While nearly half of those surveyed (45 per cent) indicated they would return to travel within a few months of the pandemic subsiding, this is a significant drop from the 61 per cent recorded in the April survey. Overall, the survey results demonstrate that people have not lost their taste for travel, but there are blockers to returning to pre-crisis levels of travel.
"This crisis could have a very long shadow. Passengers are telling us that it will take time before they return to their old travel habits. Many airlines are not planning for demand to return to 2019 levels until 2023 or 2024. Numerous governments have responded with financial lifelines and other relief measures at the height of the crisis. As some parts of the world are starting the long road to recovery, it is critical that governments stay engaged. Continued relief measures like alleviation from use-it-or-lose it slot rules, reduced taxes or cost reduction measures will be critical for some time to come," said de Juniac.
One of the biggest blockers to industry recovery is quarantine. Approximately 85 per cent of travellers reported concern regarding being quarantined while travelling. Among the measures that travellers were willing to accept whilst adapting to travel after the pandemic, only 17 per cent reported that they were will willing to undergo quarantine.
Related organisations
Related people