Manchester Airport to trial pre-booked security timeslots
Passengers travelling through Manchester Airport will be able to pre-book security timeslots as part of the airport's COVID-19 safety measures.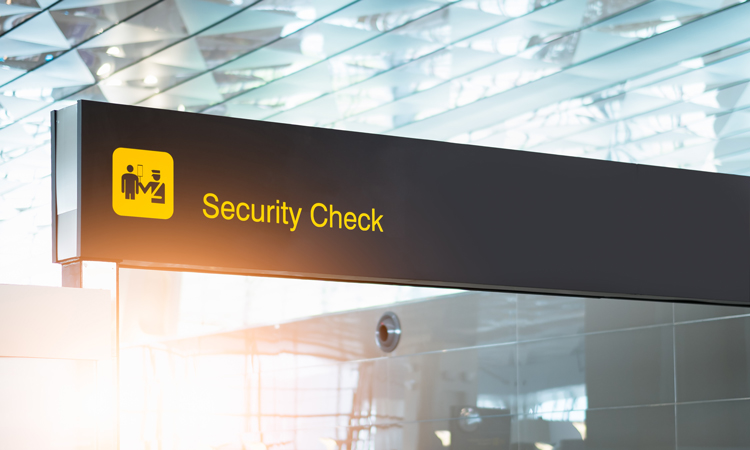 In order to improve the security experience and help restore confidence in travel as the airport begins to see more people wanting to fly, passengers at Manchester Airport (MAN) now have the opportunity to pre-book a free 15-minute security slot as part of a new UK-first trial by Manchester Airports Group (MAG).
The trial is part of a series of measures introduced by MAG to ensure that passengers feel safer and more confident about travelling by air, particularly when travel demand starts to grow again in the near future. In May 2020, the airport group became the first to ask all passengers to cover their face – either with face masks or with their own clothing. All MAG colleagues, particularly those interacting with passengers, are also required to wear the necessary protective equipment.
By booking their free slot, passengers will benefit from access to a dedicated lane straight to the security checkpoint and will be able to reach the departure lounge quicker. This approach will also allow the airport to manage the volume of passengers coming through security more efficiently and help to keep queues shorter.
The availability of slots is limited and will be operated on a 'first come first served' basis through online booking. Manchester Airport passengers are encouraged to make a booking approximately two hours before their flight departure time and are asked to arrive within the chosen slot. If passengers arrive outside the allocated time, they will not be able to access the dedicated line and will be redirected to the security queue, which may be longer than usual given social distancing measures as a result of COVID-19 that the airport is set to put in place.
Manchester Airport is the first UK airport to announce such a scheme and, in doing so, is aiming to support safe standards for future air travel. The booking system was developed by MAG-O, which is MAG's in-house digital business, aimed at providing industry-leading online technology for airports. If successful, the technology will be introduced at the group's other airports at London Stansted Airport (STN) and East Midlands Airport (EMA).
Brad Miller, Chief Operating Officer at Manchester Airport, said: "Safety and security will always be the first priority and, at the same time, COVID-19 will undoubtedly reshape the airport experience. We are exploring every innovation and technology that can help us to adapt to the new world, protect public health and restore confidence in air travel."
He continued: "This new measure will allow us to manage our security process more efficiently in these challenging times, providing a better and more comfortable experience for passengers. It is the latest in a series of measures introduced by MAG to make travel safer during the pandemic, which includes asking passengers and colleagues to wear face coverings and piloting temperature screening technologies."