Tampa Airport delays construction of Airside D due to COVID-19
As a result of the COVID-19 pandemic, Tampa Airport has submitted a plan to defer or abandon $900 million in projects over the next four to five years.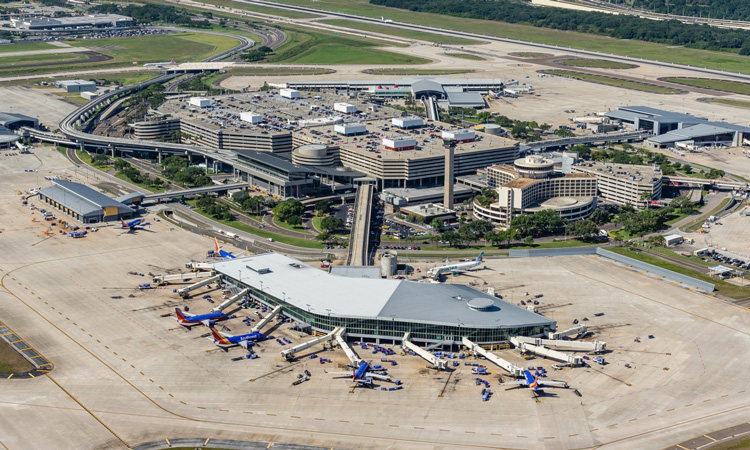 The impacts of COVID-19 continue to be felt throughout the entire travel and tourism industry – and Tampa International Airport (TPA) has been no exception.
As part of an effort to mitigate these effects, the airport has presented a plan to defer or abandon roughly $900 million in projects over the next four to five years.
Of those projects, the most significant is the delayed construction of Airside D, which is the final phase of the Tampa Airport's masterplan. The $690 million, 16-gate terminal for both domestic and international flights was originally scheduled to begin the design phase in March 2021 and be completed in 2024. Airside D will allow the airport to serve more than 34 million passengers annually.
The dramatic reduction in passenger volume resulting from the COVID-19 crisis gives Tampa Airport an opportunity to push back this project. The new plan calls for revisiting the airport's passenger forecast in 2021, updating the masterplan in 2022 and differing the start of construction to 2025.
Tampa Airport's three-phase masterplan was designed to give the airport the ability to build as passenger demand dictates, moving the project forward or backwards as needed, in order to adjust to unforeseen circumstances.
CEO of Tampa International Airport, Joe Lopano, said: "It was a smart approach that is now serving us well as we recalibrate our budget and our expectations for the next few years. We will very much see a need for Airside D in our future and we're thankful we have the flexibility to build it when the time is right."