Copenhagen Airport joins ambitious sustainable fuel project
The first-of-its-kind project is focused on developing a new hydrogen and e-fuel production facility, potentially by 2023.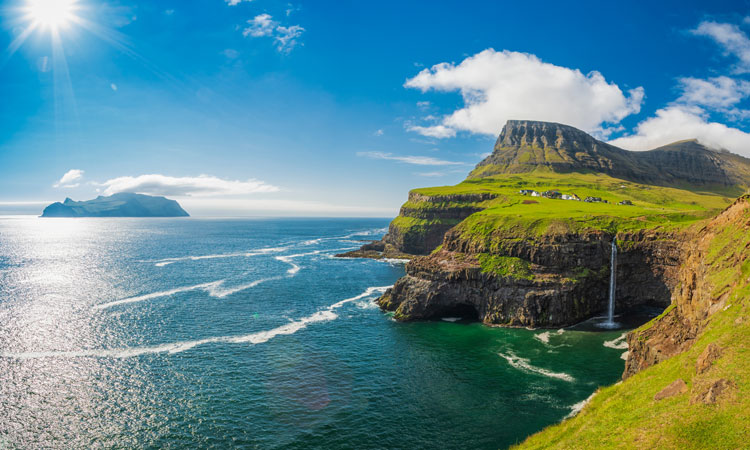 Copenhagen Airports, A.P. Moller – Maersk, DSV Panalpina, DFDS, SAS and Ørsted have formed a first-of-its-kind partnership to develop an industrial-scale production facility to produce sustainable fuels for road, maritime and air transport in the Copenhagen area.
The partnership brings together the demand and supply side of sustainable fuels, with a vision to develop a new hydrogen and e-fuel production facility by 2023.
By 2030, the project could deliver more than 250,000 tonnes of sustainable fuel for aircraft, buses, trucks and maritime vessels each year.
Production would most probably be based on a total electrolyser capacity of 1.3 gigawatts, which could potentially make it one of the world's largest facilities of its kind. The production from the fully-scaled facility can reduce annual carbon emissions by 850,000 tonnes.
This vision will require a large-scale supply of renewable electricity, which could potentially come from offshore wind power produced at Rønne Banke off the island of Bornholm.
The project is supported by the Municipality of Copenhagen in line with Copenhagen's ambitious policies for decarbonisation. However, the partnership hopes that the project can, over time, act as a catalyst for similar projects in other parts of Denmark and across the globe.
Although several partners are challenged by the impacts of COVID-19, long-term commitments to fighting climate change remain intact. The industrial partners see this project as a way to combine the dual objectives of accelerating the green transformation and providing economic stimulus to the Danish economy post COVID-19.
The partnership will now engage with regulatory authorities on the framework and policies needed to support the development of using sustainable fuels at scale in the transport sector in Denmark, and seek public co-funding to conduct a full feasibility study of the project. If the feasibility study confirms viability, a final investment decision for the first stage of the project could likely be taken as soon as 2021.
Thomas Woldbye, CEO of Copenhagen Airport, said: "Whether we operate in road transport, shipping or aviation, we all have a major task to contribute to the sustainable transition in Denmark. The challenge of creating a future-proof and sustainable fuel is common to everyone in the transport sector, and the fact that we are now working together in a partnership is crucial for us to be able to produce sustainable fuel in the necessary quantities. It also supports the ambition to transition Danish aviation to become completely free of carbon emissions in 2050 and make Denmark a pioneer in the development of future climate-friendly fuels."