Incheon Airport to operate fuel cell electric buses at Terminal 2
To accelerate fuel cell electric bus operations, Incheon International Airport has partnered with three other organisations.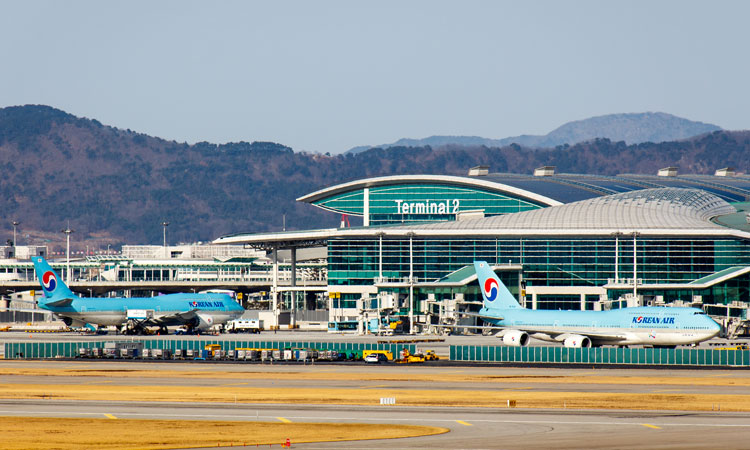 Incheon International Airport Corporation (IIAC) has announced it will partner with Hyundai Motor Company, Air Liquide Korea and Hydrogen Energy Network (HyNet) to operate fuel cell electric buses and accelerate its efforts to become a low-carbon environmentally-friendly airport.
The four parties have signed a Memorandum of Understanding to establish a hydrogen refuelling station for fuel cell electric buses at Incheon Airport's Terminal 2 by March 2021.
Whilst Incheon Airport will provide a site for the hydrogen refuelling station, Hyundai will support the construction cost of the station and provide fuel cell electric buses, alongside its maintenance services. Hydrogen Energy Network will handle construction and operation, Air Liquide Korea will provide two high-capacity hydrogen chargers and hydrogen gas.
Over the next five years, the hydrogen-powered buses will gradually replace Incheon Airport's current fleet of internal combustion engine buses that shuttle between the terminals, long-term parking lots and logistics complex. The first batch of seven fuel cell electric buses will go into operation in the second half of 2020, followed by three to five buses entering service annually.
The partnership is part of the Ministry of Environment's project to install hydrogen refuelling stations and subsidise privately-financed infrastructure projects.
"We expect Incheon International Airport to emerge as the world's leading eco-friendly airport with the new hydrogen refuelling station and introduction of fuel cell electric buses," said Seong Kwon Han, President and Head of Commercial Vehicles Division at Hyundai Motor Company.