Los Angeles International Airport launches 'LAX At Home'
The 'LAX At Home' service offers passengers an interactive airport experience whilst they are unable to travel as a result of the COVID-19 pandemic.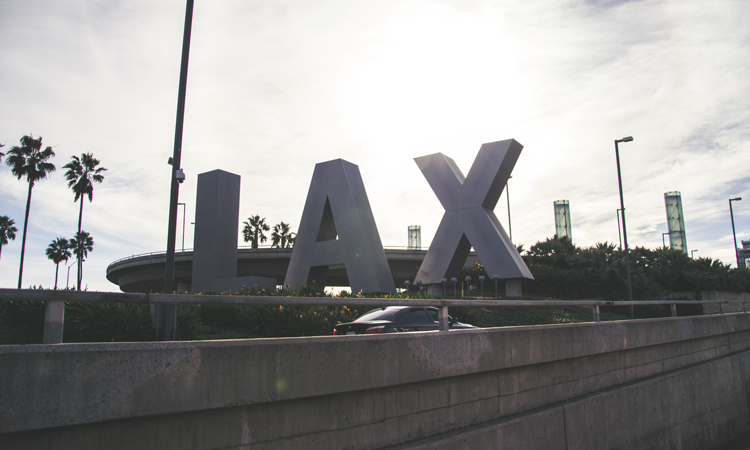 As communities throughout California, the U.S. and the world fight the spread of COVID-19 by staying safer at home and avoiding non-essential travel, Los Angeles International Airport (LAX) continues to engage with its communities by making activities available that are perfect for avid travellers.
As most people are staying home, the airport is working to bring Los Angeles Airport into passenger homes, with a variety of engaging, educational and fun activities and content that capture the spirit of the airport during a time when most people are unable to physically visit the airport. From virtual tours of its award-winning art programme and video visits with the airport's Pets Unstressing Passengers (PUPs), to games and colouring activities, there is something for everyone.
'LAX PUPs at Home'
All of the airport's volunteers are staying safer at home, and the LAX Pets Unstressing Passengers (PUP) canine teams are no exception. For now, the PUPs and their handlers are connecting with people at home, providing updates on how they are spending their time and gearing up for visiting the airport again. 
'LAX Art at Home'
The Los Angeles area is home to some of the most creative people in the world, and the airport is home to a collection of innovative and powerful public art. A new video series called 'LAX Art at Home' interviews some of the newest artists at Los Angeles Airport and gives viewers a deeper look at the process and meaning behind art currently on display inside the airport's terminals.
LA-based artist, Luciana Abait, is the first to appear in this occasional series and talks about her mixed-media exhibit, 'A Letter to the Future', which is currently on view in Terminal 7 until autumn 2020. 
Airport-themed educational activities
Los Angeles Airport now offers a variety of downloadable airport-themed colouring pages. Options include the iconic Theme Building, the forthcoming automated people mover, a commercial aircraft and the famous Los Angeles Airport pylons. In addition, the airport has introduced a variety of puzzles and word searches, meaning that there are options for travellers of all ages and skill levels.
'LAX At Home' board game
For travellers who are missing all of the things that they loved about America's second-busiest airport, they are now able to bring the entire Los Angeles Airport experience into their home. 'LAX At Home' offers a complete, printable board game that anyone can play. The game challenges players to make it around the famous LAX horseshoe the fastest.
Along the way, nearly 50 Boarding Pass Cards offer advantages and setbacks as players move their pieces toward the airport exit. Experience the world-class restaurants, catch a performance or check out the celebrity sightings. Just watch out for traffic, paparazzi and leave two hours before your flight. It's all the fun of a real LAX trip but in the comfort and safety of home.
'Airport Love' playlists celebrate Los Angeles Airport destinations
Music and airplanes both help to connect the world, so Los Angeles Airport has created a number of playlists designed to help reconnect travellers with the many places that they are unable to visit right now. The playlists, called 'Airport Love', are available on Spotify, and new playlists will be uploaded on Los Angeles Airport's social media sites as they are released.