SEA Milan adapts operations and investments in wake of COVID-19
As the COVID-19 pandemic continues to drastically impact the aviation industry, SEA Milan has been forced to adapt in order to continue operation.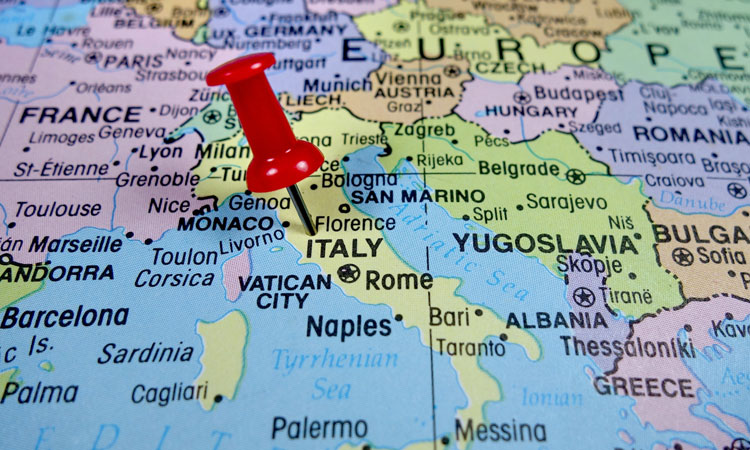 SEA Milan – the airport manager of Milan Linate Airport (LIN) and Malpensa Airport (MXP) – has faced serious consequences as a result of the coronavirus outbreak, including being forced to close Linate Airport and operating exclusively from Terminal 2 at Malpensa Airport. 
Linate Airport's runway remains operational exclusively for medical, emergency and state flights. In addition, the ongoing emergency has forced SEA to revise its investment plans for 2020, cutting them by over 45 per cent.
As the COVID-19 crisis continues to drastically impact the global aviation industry, airport operators and airlines have been faced with making drastic decisions in order to significantly limit the impact experienced by the pandemic. 
CEO of SEA Milan, Armando Brunini, said: "Every morning I wake up full of energy and I try, with my colleagues, to face (obviously keeping the safety distance between us) this damned epidemic and its consequences. But I have to admit that in the evening, when I come back home, after having listening to another umpteenth health report, sometimes I falter."
Brunini continued: "The extent of this event confuses all of us. But it's even more confusing that we don't have enough elements to understand what kind of society, economy and aviation industry we will find at the end of this. Anyway, we cannot afford to hesitate, so we'll go on. Our objectives are clear: To ensure the best safety conditions to both our employees and remaining passengers, to mitigate the economic impact and to preserve our cash-flow in order to leave the crisis as soon as possible and be ready to start over again. To do so, it has been necessary to temporarily close Linate Airport and Malpensa Terminal 1. This decision has been promptly endorsed by the authorities, that I want to thank. By doing all of these counter-measures, we can limit the risk of contagion and we'll keep costs down while ensuring the essential services to our community."
He concluded: "Last, but not least, we've equally distributed all the sacrifices among all: Shareholders, management, employees, partners and suppliers, as only travelling united (but physically outdistanced) will be the key for safeguarding the future of one of the most important infrastructural asset of our country."
SEA Milan will hope to re-start regular operation soon and begin to offer flights from its airports again following the end of the health emergency, which abruptly interrupted a long period of growth that had led to the airport manager achieving a historical record in 2019 by serving over 35 million passengers across its two airports – 4.4 per cent more than in 2018.
On 19 March 2020, Malpensa Airport registered 1,500 passengers – between arrivals and departures – experiencing approximately 80 commercial aircraft movements and 45 for cargo. The following day, 20 March 2020, passenger numbers fell to below 1,000 and, continuing into the following week, accommodated roughly eight to 10 flights per day.
In regards to health and safety measures: 
Temperature control is operational
Eighty columns for the supply of disinfectant gels have been distributed throughout the airport
A 24-hour cleaning service has been introduced, cleaning with the most appropriate products to sanitise the surfaces
Daily sanitisation of allco-buses is now undertaken
Three medical facilities with doctors and nurses working 24 hours a day are now available
Over 15,000 masks have been distributed and used since the beginning of the emergency.