Urgent action is needed to protect aviation from COVID-19 impacts, says ICAO, IMO and UNWTO
ICAO, IMO and UNWTO have called for urgent actions to be made in order to support the aviation and tourism sectors during the COVID-19 crisis.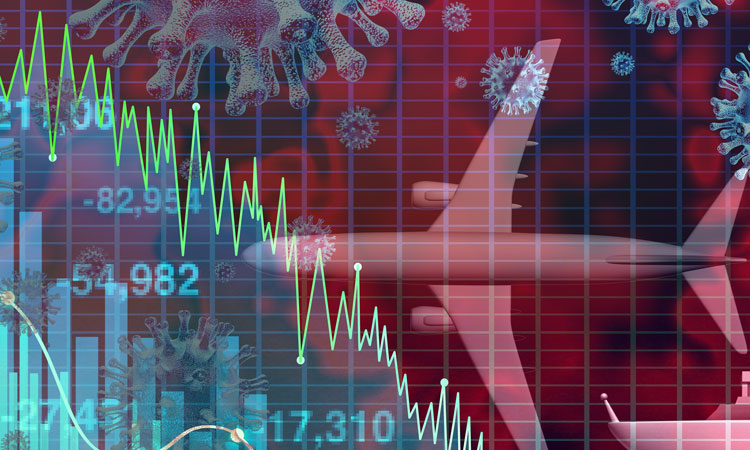 Following the International Civil Aviation Organization (ICAO), International Maritime Organization (IMO), and the World Health Organization (WHO) joining the UN World Tourism Organization (UNWTO) for a virtual teleconference on coronavirus (COVID-19), the three transport organisations have called for urgent actions to be implemented to limit the impact of the virus on the aviation and tourism sectors.
From an overall standpoint, a key conclusion of the ministers and senior UN officials present on the teleconference was that calls would need to be made urgently to governments across the globe to take immediate action, including through financial aid packages and incentives, to help the two sectors withstand current COVID-19 risks and impacts.
When outlining the status of the air industry and summarising the actions taken to-date by ICAO, Dr. Fang Liu, ICAO's Secretary General, underscored that, even while the air transport sector can be vulnerable to many external factors beyond its control, COVID-19 was presenting states and operators with entirely new levels of systemic risk.
Lui said: "We have confronted economic sustainability challenges in the past in terms of various financial crises, the 9/11 attacks, the Eyjafjallajökull volcano eruption, and indeed with earlier pandemics, but the COVID-19 consequences the air transport sector is confronted with today are truly unprecedented."
Additionally, Lui stressed that commercial operators had "registered significant losses not only in specific areas of COVID-19 impact, but indeed globally, given the realities of network interconnectivity and preventative actions now being carried to limit international mobility".
Specifically highlighted was that, while the consequences of these impacts are being felt in key economic sectors such as tourism, cascading impacts were being felt throughout civil societies as other types of supplies and goods which are relied on in day-to-day life begin to vanish from shelves as more and more international trade is curtailed.
Lui continued: "All of these effects deplete the society-wide sustainability benefits which air transport is relied on for, especially in developing states, and without the related revenues continuing to flow into state coffers, direct government action on the UN SDGs may likely become curtailed."
For the UN colleagues present on the teleconference, Liu summarised the significant work which ICAO has been undertaking since the onset of the international impacts of COVID-19 with member states, other international organisations and aviation industry partners. Following outlining the specific actions, Liu concluded by highlighting that "without reliable, affordable air services, and harmonised aviation and tourism policies, the benefits of aviation and tourism simply cannot be realised. I wish to be very clear how much ICAO recognises the importance of these dynamics to global sustainability objectives."