Security screening guidance for COVID-19 is issued by ACI World
ACI World has issued guidance for airports regarding security screening during the COVID-19 pandemic, to help protect both staff and passengers.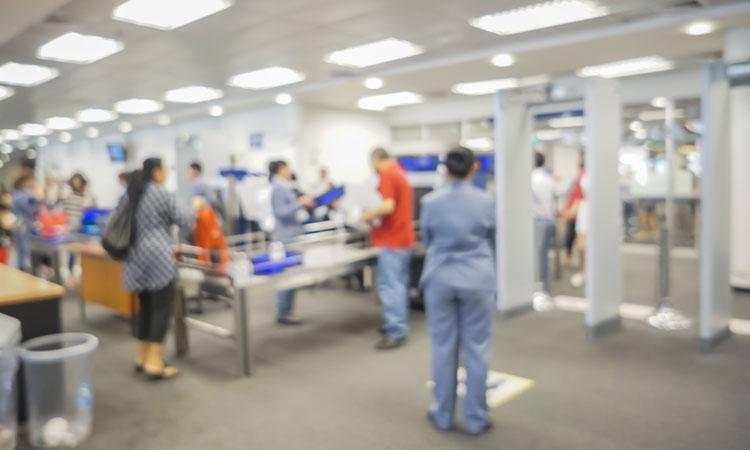 As the COVID-19 global pandemic continues, ACI World has issued best practice guidance on airport security screening to protect individuals whilst preserving security.
The Advisory Bulletin – Security screening best practices during COVID-19 – includes guidance on security checkpoint management, the screening of passengers, staff and baggage, and the necessary protection for screening staff. It also includes advice on how to communicate information on these practices to passengers.
"The safety, security and health of passengers and staff remain top priorities for airports and their partners in the aviation industry," said ACI World's Director General, Angela Gittens. "It is crucial that security screening practices can be adapted to suit new circumstances, such as the COVID-19 pandemic, without affecting the overall security of the system.
"The guidance we have issued provides airport management and staff with procedures that they can introduce to help protect passengers as well as screening agents and other airport staff."
This guidance includes provision of protective equipment, staff hygiene practices and sanitisation material, alongside advice on queue and crowd management, procedures for hand searches and the use of explosive trace detection equipment.
"These are extraordinary times for the airport industry, and the world, and there is no such thing as business as usual," Gittens concluded. "So, it is incumbent on us, the aviation industry, governments and our global partners to come together to protect the health of our passengers and safeguard the future health of our vital industry."