Schiphol Airport launches programme to tackle nitrogen oxide emissions
The programme will aim to decrease nitrogen oxide emissions from Schiphol Airport, in keeping with its emission-free 2030 target.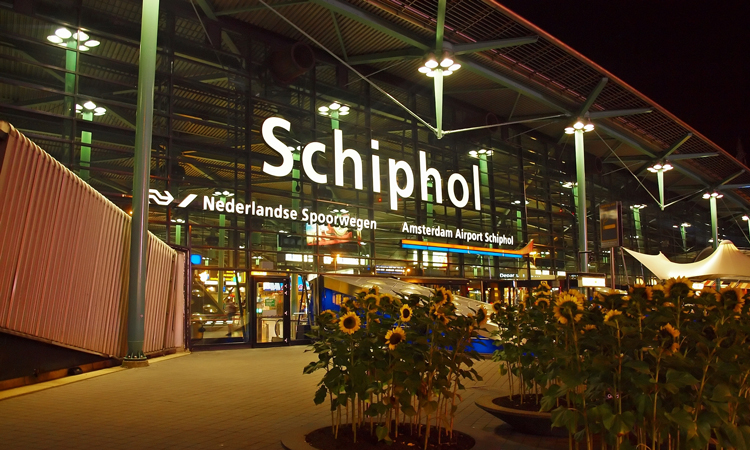 Royal Schiphol Group, the operator of Amsterdam Schiphol Airport (AMS), has announced a new programme dedicated to reducing the emission of nitrogen oxides at the airport, following a recommendation by the Remkes Committee.
CEO of Amsterdam Airport Schiphol, Dick Benschop, said: "We agree with the Remkes Committee that every sector in the Netherlands should help tackle nitrogen oxides. Our goal is for our airports to be emission free by 2030. This programme intensifies the approach we adopted a number of years ago. We can make great strides with measures that tackle multiple types of emissions."
The initiative is part of an existing policy that has already been adopted by Schiphol Airport, and is in line with the European target of becoming emission free by 2030, with new measures including:
The installation of charge points for cooling lorries and hybrid lorries
The installation of Fixed Electrical Ground Power at every gate
The introduction of pushback tugs powered by electricity or hydrogen. 
The programme will specifically consider transport from and to the airport, measures at the airport and tackling air traffic emissions. Schiphol Airport is currently contributing €70 million to improving the train and bus station, including encouraging the use of electric buses and taxis.
Additionally, the airport is working towards the electrification of all traffic on its aprons, as well as working on sustainable taxiing of aircraft from and to the take-off and landing runways.
As limiting nitrogen emissions by air traffic is a sector-wide challenge, Schiphol's contribution involves improving flight procedures so that approaches require less engine power, resulting in reduced emissions.