New passenger terminal is officially open at Sheremetyevo Airport
The new terminal at Sheremetyevo enables the airport to accommodate an additional 20 million passengers per year.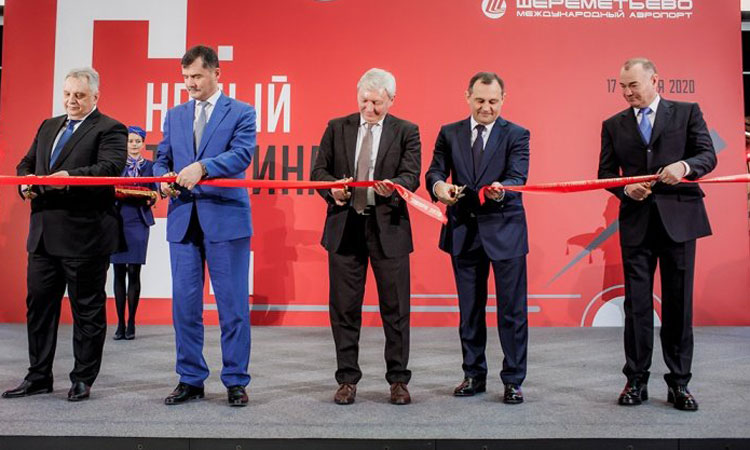 Credit: Sheremetyevo Airport
The new international passenger terminal at Sheremetyevo International Airport (SVO) has been officially opened to the public.
The build is part of the long-term airport development programme, and forms part of the Northern Terminal Complex (which also includes Terminal B) at the airport. Design and construction of the airport began in April 2017 and was completed in January 2020.
Sheremetyevo's new terminal has the capability to accommodate 20 million passengers per year, comprising of a seven-floor, 127,375m2 passenger terminal building, a control tower to supervise aircraft ground movement, and a six-level parking lot with the capacity of 2,500 vehicles. 
The design and construction of Terminal C ensured the combination of technology and architectural design that follows the traditions of Russian Constructivism. 
At the opening ceremony of the new terminal, Aleksandr Yurchik, Transport Deputy Minister of Russia, said: "Sheremetyevo has been a leader of the airport infrastructure development in our country, Europe and the world in recent years. The airport and it's base air company, Aeroflot, are the flagships of the aviation industry. It's very necessary and important symbiosis."
A unique challenge was created by the development of the terminal, as it forms a single space together with Terminal B. The buildings were united under one roof, allowing passengers to make use of the services and technical capabilities offered by both terminals, while allowing transfer passengers to move quickly between the terminals through the transit area.
Features of Sheremetyevo's new terminal include retail space; VIP and business lounges; sleep and recreation areas; restaurants, cafes and bars that are constantly open; a baby care room and childrens' play areas; Wi-Fi coverage; and navigation and information systems available in Russian, English and Chinese.