Istanbul Airport to organise environmental awareness programme
The 'Are You Aware?' programme is the result of a collaboration between Istanbul Airport and the Mind Your Waste Foundation.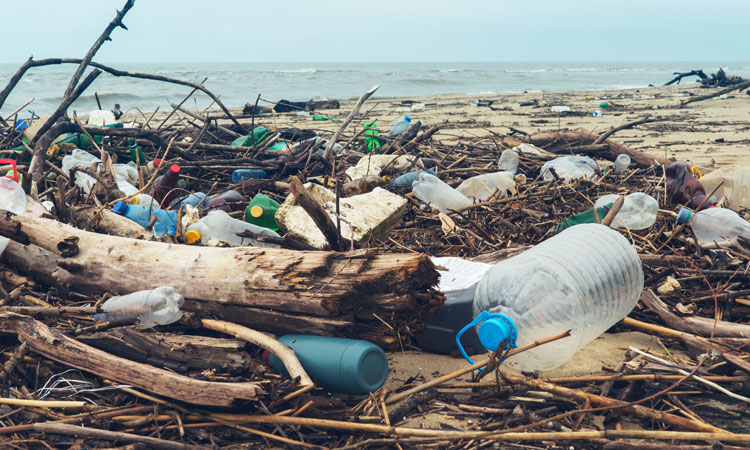 In order to raise awareness of waste management and recycling, Istanbul Airport has partnered with the Mind Your Waste Foundation to organise a national photography and short film competition called 'Are You Aware?'. 
The airport hopes to draw attention to the fact that the world's seemingly limitless resources are running out at a rapid and alarming rate, and that the rubbish strewn around does not decompose, but that things can still be turned around.
Ülkü Özeren, CEO Adviser at Istanbul Airport, said: "At Istanbul Airport, which is a global aviation hub with an understanding of sustainability, we respect the world we live in and carry out our projects in line with zero-waste principles. In our effort to produce zero waste, we and our stakeholders have signed the Zero Waste Declaration initiated by Istanbul Airport. To reach our goal, we endeavour to design all waste management infrastructure in a way that collects and recycles. We wish to leave a clean and liveable world for future generations."
'Are You Aware?' hopes to raise public awareness of environmental issues and indicate that new methods need to be found to reduce waste and use resources efficiently. The programme is in line with Istanbul Airport's principles of sustainable development, emphasising its efforts in the fields of environmentalism and sustainability.
Mind Your Waste Foundation's General Manager, Emrah Bilge, said: "Garbage is actually everything we use until we decide that it is garbage. When we decide that an object is useless or that we don't want to use it anymore, we bin it. We just throw it away so that we don't see it. But do we ever think about what happens to garbage, or think about its effects on our health and nature? 'Are You Aware?' aims to make people consider the answers and demonstrates what we can do as individuals."
Application for the competition was opened on 23 December 2019, with amateurs and professionals alike able to enter the competition until 29 February 2020. The 20 highest-rated works will be displayed to the public at Istanbul Airport.