Project FALKE counter drone system development gains funding
The German Federal Minister of Transport awards funding to develop a deployable counter UAS system in order to enhance safety at airports.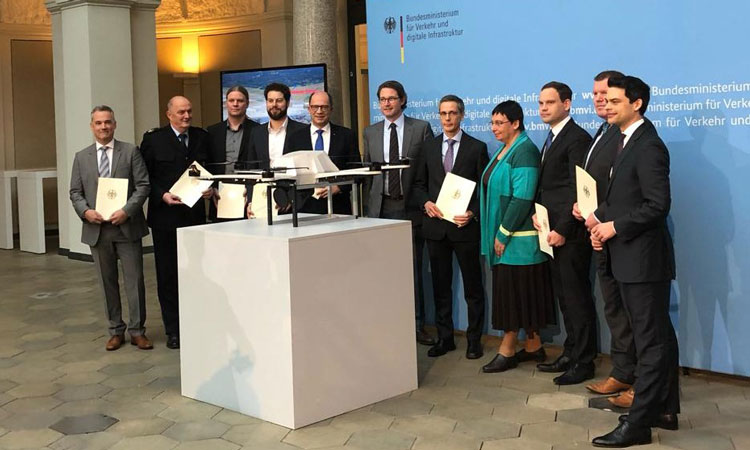 Copyright: Frequentis Group
The German Federal Minister of Transport has awarded the funding agreement for the development of a counter drone system for project FALKE to the Frequentis Group.
FALKE is the German abbreviation for the ability to intercept small aircraft that enter restricted airspace. It provides the missing link between all relevant stakeholders, existing infrastructure and new systems, unlocking the capability to detect drones and distinguish cooperative from non-cooperative drones.
The FALKE project aims to develop a deployable counter UAS system, proven in the airport environment. The ability to intercept drones that enter restricted airspace will allow for the possibility to scale future technologies for drone detection and to optimise the cooperation and communication of stakeholders to guarantee a common understanding. The project will significantly enhance the safety and security at airports and enable a reliable detection and defence against drones that threaten safe flight operation.
The Frequentis Group will work in partnership with the German Federal Police, DFS, Lufthansa, Hamburg Airport, the Hensoldt group and Helmut-Schmidt University in Hamburg in order to bring the project to fruition. Following the development and demonstration of a technical and organisation over-all concept to defend against illegally operating drones at Hamburg Airport, FALKE will be able to provide standardised and automated solutions to make the concept a blueprint for other airports.
Managing Director of Frequentis Comsoft GmbH, Thomas Hoffmann, said: "Our solutions facilitate an efficient drone defence in the airport environment. For the first time, all stakeholders responsible for the safety of flight operation at airports will be supported in the event of threat scenarios, allowing them to make their decisions swiftly and efficiently based on validated, reliable information."