DASA dedicates £2 million to defeat hostile use of drones
The funds provided by DASA will be used to develop new technologies in order to detect, disrupt and defeat any malicious use of drones.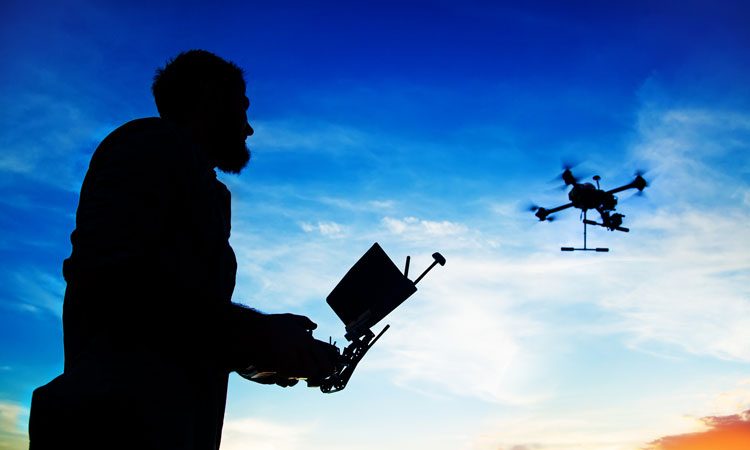 The Defence and Security Accelerator (DASA) has awarded almost £2 million to tackle any hostile or malicious uses of Unmanned Air Systems.
Developments will include methods for detecting 4G and 5G controlled drones; applications of machine learning and artificial intelligence for sensors to automatically identify Unmanned Air Systems; and low-risk methods of stopping drones through electronic defeat or interceptor solutions.
As a result of the Countering Drones competition, launched in early 2019 by the then-Defence Secretary, 18 bids have been funded by the money awarded by the DASA. The competition was run by DASA on behalf of the Defence Science and Technology Laboratory (Dstl), and is the latest stage in Dstl's research programme focused on tackling the rising threat of drones.
The competition's technical lead, David Lugton, said: "The introduction of Unmanned Air Systems (UAS), often referred to as drones, has been one of the most significant technological advances of recent years and represents a shift in capability of potential adversaries. The threat from UAS has evolved rapidly and we are seeing the use of hostile improvised UAS threats in overseas theatres of operation. There is a similar problem in the UK with the malicious or accidental use of drones becoming a security challenge at events, affecting critical infrastructure and public establishments; including major UK airports."
With over 90 bids from a wide range of organisations, there was a higher-than-expected level of interest from the industry, which led to a doubling of initial funding being awarded to winning bidders in phase one. Phase two is planned to launch in 2020, with a focus on developing successful research into integrated solutions.