EIB provides $50 million to rebuild Sint Maarten's hurricane-hit airport
EIB is to supply a $50 million loan to rebuild Princess Juliana Airport's passenger terminal after the damage caused hurricanes Irma and Maria.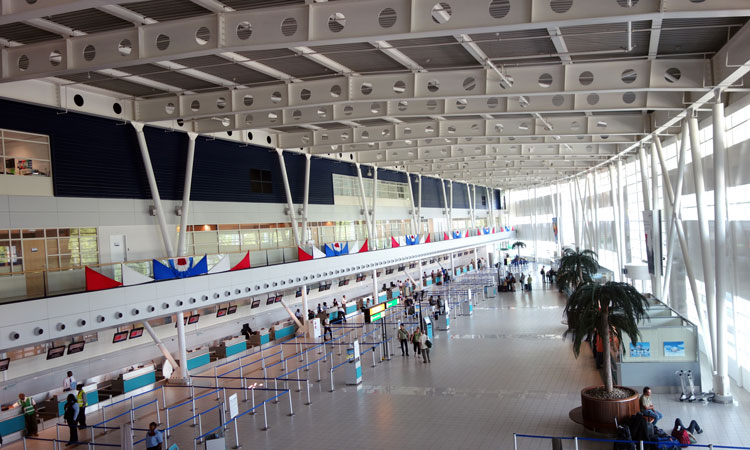 The European Investment Bank (EIB) has agreed to finance the reconstruction of Princess Juliana International Airport's passenger terminal following the devastation of hurricanes Irma and Maria.
During the hurricanes, the terminal building and the air traffic control tower were predominantly damaged by wind and rainwater. The $50 million EIB loan signed with the government of Sint Maarten and the Princess Juliana International Airport is financing the reconstruction of the passenger terminal in order to strengthen the island's resilience to disasters. 
"The expected positive impact on the island's economy, the livelihood of our people and the recovery overall post hurricanes Irma and Maria in 2017 is most welcome," said Ardwell Irion, Minister of Finance. "Rebuilding Sint Maarten and strengthening its resilience has truly started and we look forward to the benefits of these actions permeating through all levels of our society so that our citizens can truly experience the benefits of the efforts and results that this funding is expected to bring with it."
The project is co-financed with the World Bank, which is currently managing a €470 million trust fund, pledged by the Dutch government to provide support for the recovery and rebuilding of Sint Maarten after the hurricanes. The EIB will also sign a collaboration agreement with the World Bank to support the airport.
"The start of the reconstruction is pivotal for Sint Maarten and the region, directly influencing the livelihood of all people and businesses," added Brian Mingo, CEO, Princess Juliana International Airport. "Together with Sint Maarten government, the Dutch government and the National Recovery Program Bureau, my team worked diligently on a comprehensive and favourable loan package. Our mission now is to rebuild, recover, reinvent and move forward together."
During the construction phase, 225 temporary jobs are being created, securing 1,200 permanent jobs in total, once the new terminal is operational. The new financing will also allow the airport to restore its capacity to pre-hurricane levels whilst providing improved security complying with International Civil Aviation Organisation (ICAO) standards, EIB said.