Princess Juliana International Airport launches Automated Border Control solution
Princess Juliana International Airport continues with the upgrading of the airport's passenger immigration infrastructure, now employing Vision-Box self-service biometric Automated Border Control eGates…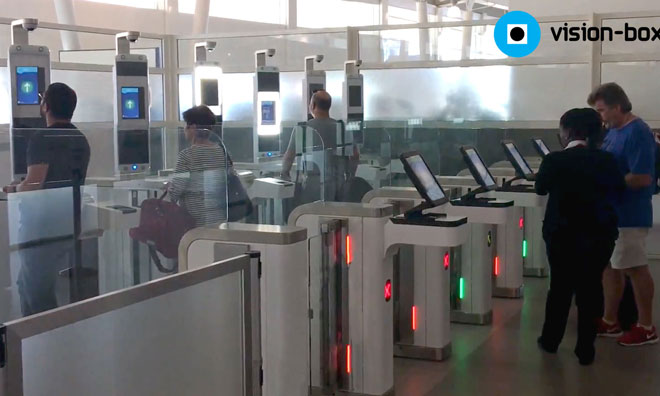 On one of the premier vacation paradise jewels of the Caribbean, Sint Maarten, Princess Juliana International Airport continues with the upgrading of the airport's passenger immigration infrastructure, now employing Vision-Box self-service biometric Automated Border Control eGates.
The eGates are intended to modernise the process, improve the security of the identification procedure, and expedite passenger flow at one more stage of the passenger journey across the airport.
vb i-match ABC eGates have now integrated the recently announced seamless passenger journey designed by Vision-Box, joining the already existing vb i-match security checkpoint eGates installed in the first phase of the project. Together, these solutions are streamlining identification processes for departing passengers, when entering airside and clearing immigration.
Chief of the National Police Force of Sint Maarten Carl John states that, "The main goal is to introduce an integrated passenger experience program that seamlessly streamlines the identification, verification, validation and enrolment processes in such a way that it positively enhances passenger flow, while maintaining the highest level of security for travellers."
Related airports
Related organisations