New Minangkabau Airport terminal to open in February 2020
The soft operation opening of Minangkabau Airport's new terminal is set for February 2020 and will eventually lead to smoother passenger flow.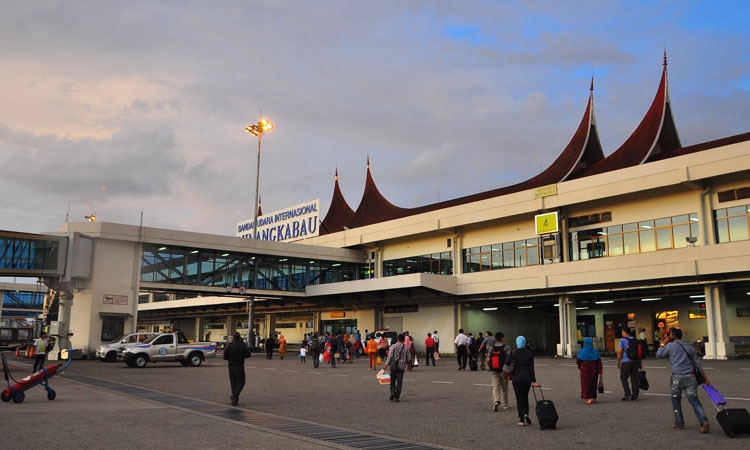 The new terminal at Minangkabau International Airport, Padang, is set to have a soft operation opening in February 2020. 
The new terminal for passenger aircraft has been built next to the existing terminal. The Indonesian airport company, PT Angkasa Pura II, says the aim is for the new and existing terminals to eventually be connected to ensure a smooth flow of departure and arrival of passengers on domestic and international routes. 
Once the new terminal and the existing terminal are connected, Minangkabau International Airport will have a capacity of 5.7 million passengers each year; a significant increase compared to the current 2.2 million passengers per year. 
"In February 2020, a new terminal is ready to open for soft operations, then in September 2020 it is ready for the ultimate operation. The new terminal will be connected to the existing terminal, and of course there will also be a revitalisation of the existing terminal," said Muhammad Awaluddin, President Director, PT Angkasa Pura II. 
"The number of passengers in 2018 has reached around 4.2 million people, while the existing capacity is only around 2.2 million people per year. We hope that with the new terminal making the capacity to 5.7 million people per year, the standard of service and comfort of flights to passengers can improve."
In addition to the new terminal, PT Angkasa Pura II's apron development has also been completed. The apron was expanded to 92,250 square metres so it now has 15 aircraft parking stands, compared to the eight parking stands previously. 
"Through the construction of a new terminal and the expansion of the apron, we are optimistic that Minangkabau International Airport will be more optimal in supporting Padang and West Sumatra, as one of the main tourist destinations in Indonesia," said Muhammad Awaluddin. "International flights to and from Padang each year continue to increase, including this year. We are trying to improve international route connectivity next year, in addition to domestic routes of course."