Schiphol Airport to invest €237 million into airport public transport
The investment will be utilised to increase capacity in order to accommodate the growing number of public transport passengers.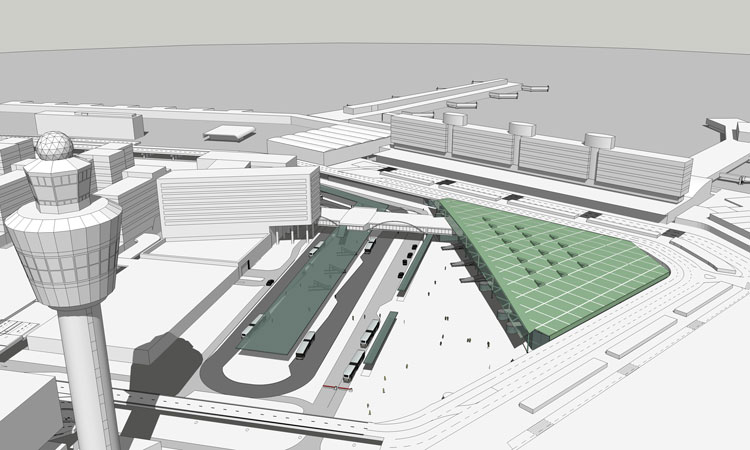 Copyright: Schiphol Airport
Schiphol Airport has announced that it will invest €237 million to increase the airport's public transport capacity, including an improved train and bus station.
Renovations will include increasing capacity of the station area, improving the station layout and creating more logical walking routes for public transport passengers.
Dick Benschop, CEO of Schiphol Airport, said: "This will help to make Schiphol easier to reach by public transport. We are very pleased with this joint investment. After this, the extension of the North/South line to Schiphol and Hoofddorp is the next important step."
New entrances and access gates will be added to the train platforms at the station, aiming to improve access and ease of travel, provide more space and result in better use of the station. A new bus 'island' will be added, providing direct access to the station and more logical walking routes to the main body of the airport. There is also focus on additional improvements, including rush hour avoidance, peak travel crowd control and improved timetables.
Renovations and funding will be a cooperative achievement between the Ministry of Infrastructure and Water Management, the municipality of Haarlemmermeer, the Amsterdam Transport Authority, NS, ProRail and Schiphol Airport.
Minister of Infrastructure and Water Management, Cora van Nieuwenhuizen, said: "Railway stations should be comfortable places for train passengers to visit during their journey. The same goes for the Schiphol railway station, where the number of passengers has been growing at an extremely rapid pace. By investing in the station now, we can ensure that, in a few years' time, 120,000 passengers will be able to comfortably use the station every day."