Stuttgart Airport steps closer to carbon neutrality with electric cargo vehicles
New cargo vehicles have been introduced at the airport, focusing on a more environmentally-friendly option for cargo handling.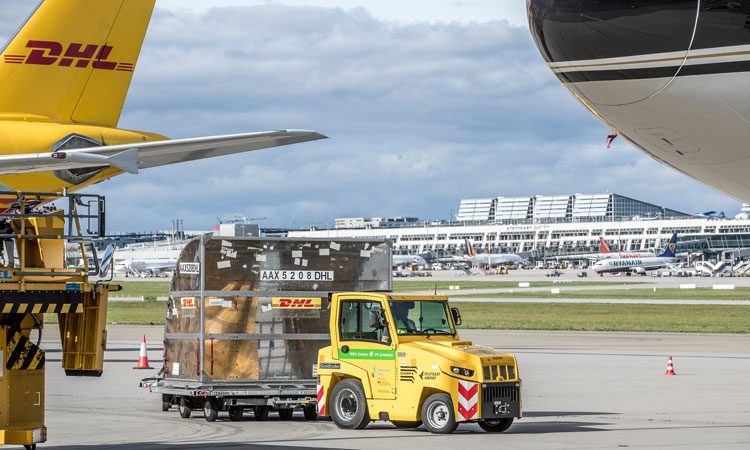 Stuttgart Airport have introduced four new electric cargo handlers in a bid to limit their carbon footprint.
The fully-electric baggage and cargo tractors are just as effective as the older diesel models, but are 60 per cent more economical, emission-free and just as fast, with the added advantage of limited noise pollution.
Dr Arina Freitag, Managing Director of Flughafen Stuttgart GmbH, said: "In 2018 we first started using zero-emission battery-operated technology to handle passenger and baggage movements on the apron. We have now done the same in the cargo sector by replacing diesel-powered cargo tow tractors with the emission-free Goldhofer vehicles."
The SHERPA E tractors are being used to transport all air cargo to the required destination, leaving the old models completely redundant. The decision was prompted by the airport's commitment to sustainability and environmentally-friendly working. Offering the same levels of reliability, safety and flexibility as the previously used vehicles but with energy savings as high as 80 per cent, the SHERPA E tractors support the airport's commitments well. Included within the vehicles is a far more efficient 400V lithium-ion battery, designed for fast and intermediate charging, resulting in a 30 per cent higher availability. This means that the vehicles can be used nigh on continuously over several shifts rather than being temporarily forced out of commission.
CEO of Goldhofer AG and Head of Airport Technology, Lothar Holder, said: "We are delighted that the power, efficiency and sustainability of our high-performance tow tractors are helping Stuttgart Airport to achieve its ambitious climate targets. At the same time, it motivates us to continue developing complete ground handling solutions based on sustainable technologies."