Brazilian airport recognised internationally for sustainability
Salvador Bahia Airport has received international recognition once again for its environmental commitment, after previously receiving praise for its water reuse system.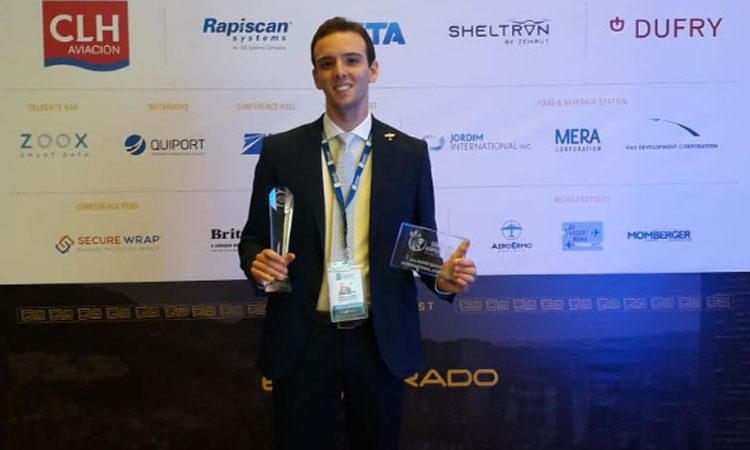 Henrique Bellini receiving the award. Copyright: @SalvadorAirport
Salvador Bahia Airport has received appreciation in the 2019 edition of the 'International Council of Airports of Latin America and Caribbean Green Airport Recognition', improving on its achievements in 2018 regarding its Effluent Treatment Plant (ETE).
The awards aim to highlight airports with sustainable initiatives by evaluating the work towards reduction of greenhouse gases. This is the second international recognition regarding sustainability achieved by the airport. The ETE, the efforts aimed towards energy efficiency, and the wildlife risk management projects at the airport have all been featured in this year's edition.
The ETE, first implemented in 2018, allowed the adoption of water reuse with 99.5 per cent efficiency; the treated water is redirected and used throughout the airport to save on water wastage. After changing over 1,200 conventional light bulbs for LED lamps, energy consumption was reduced by 30 per cent; with more energy-efficient elevators and escalators installed at the terminal, the airport's recognition for energy efficiency was well founded. Working on wildlife management, the airport was made safer by reducing the number of bird collisions with aircraft damage by 80 per cent, subsequently contributing to the preservation of local wildlife.