Heathrow is UK's most family-friendly airport says new report
Heathrow Airport has scored the best in a new report which identifies the most – and least – family-friendly airports in the UK.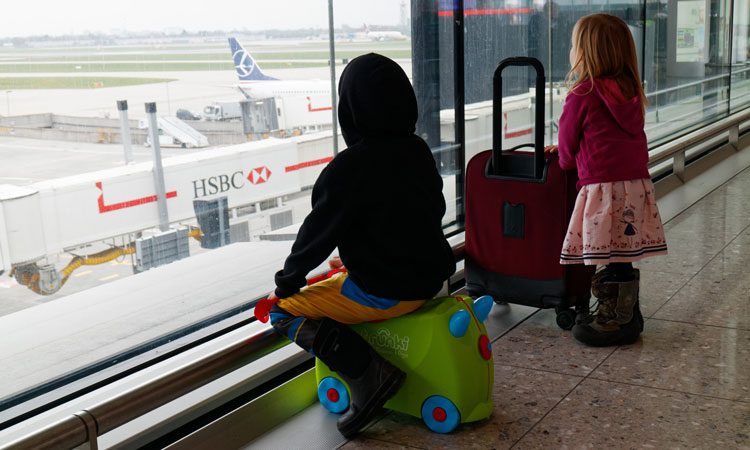 Netflights' new Airport Review report has assessed major UK airports to identify which is the most – and the least – family-friendly and has Heathrow Airport scoring highest as both the best large airport and best airport overall for families on the move.
"Travelling doesn't have to be stressful, even when kids are added to the mix. Airports have invested heavily in making themselves as appealing as possible to families, and it makes sense. Mums and dads will come back to the place that made it easy for them – even if it isn't their 'local' airport," said Andrew Shelton, Netflights' Managing Director. "But planning is key. Parents can prepare if they know what to expect before they arrive at their departure airport. We want our Airport Review to help them quickly get a sense of what they can expect, allowing them to plan accordingly."
The overall top 10 airports and their percentage scores were:
London Heathrow Airport (LHR) – 88 per cent
Glasgow Prestwick Airport (PIK) – 83 per cent
Newcastle Airport (NCL) – 81 per cent
London Gatwick Airport (LGW) – 80 per cent
Doncaster Sheffield Airport (DSA) – 75 per cent
Glasgow Airport (GLA) – 73 per cent
Exeter Airport (EXT) – 71 per cent
= Jersey Airport (JER) – 71 per cent
George Best Belfast City Airport (BHD) – 69 per cent
= Edinburgh Airport (EDI) – 69 per cent
Belfast International Airport (BFS) – 64 per cent
= Birmingham Airport (BHX) – 64 per cent
Isle of Man Airport (IOM) – 63 per cent.
Heathrow scored well for the choice of airlines and destinations available, its short average delay time, free Wi-Fi and multiple recreation and soft play areas for children of all ages. It also received positive feedback for its numerous family-friendly dining choices across all of the terminals, free travel for kids aboard the Heathrow Express, free drop-off airport parking for two hours and multiple mother and baby rooms.
At the bottom of the overall top 10 was the Isle of Man Airport. Although scoring highly for its free Wi-Fi and changing facilities, a poor track-record for flight punctuality and a lack of a play area to keep kids entertained in the time between security and boarding – as well as no free parking and drop off – brought down its overall percentage.