Houston Airports launch mobile app for children with developmental disabilities
The app is designed to help children with developmental disabilities and their caregivers prepare for each stage of the airport journey.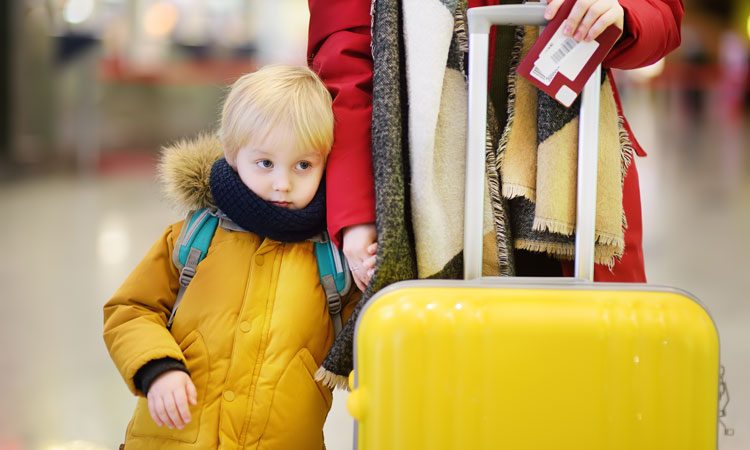 Houston Airports have launched a new mobile app designed for children with developmental disabilities and their families.
The 'Access Houston Airports' app is designed to prepare children and their caregivers for the airport experience in a fun and engaging way, providing an array of tools to transition through all phases of the airport experience.
The app is embedded with research-based strategies proven to help individuals with autism and other developmental disabilities, with features including:
Explorer guides, short picture stories that describe each space in the airport
Schedule function, a visual checklist that can be customised
Communication icons, to assist those who are less verbal in talking or asking for help
Caregiver supports, including terminal maps, tips and more to help in planning a visit to the airport.
According to the Centers for Disease Control and Prevention (CDC), 13 per cent of the U.S. population has an 'invisible' developmental disability, such as Autism Spectrum Disorder.
"This percentage equates to 20,000 daily Houston Airport users," commented Tim Joniec, Houston Airports Managing Director of Americans with Disability Act (ADA) Coordination. "Houston Airports is introducing this app to ease anxiety for these families and provide information and resources that will make their visit to the airport an engaging and meaningful experience." 
Houston Airports – George Bush Intercontinental Airport (IAH) and William P. Hobby Airport (HOU) – have partnered with Infiniteach to introduce the free app.
The initiative is a part of a goal to make Houston Airports more accessible for all and follows other recent enhancements made at the airports, including free of charge Aira technology for the visually impaired and employee disability awareness training. 
The Access Houston Airports app is free to download and available through the App Store and Google Play.