Netflights finds Edinburgh and Glasgow airports best for accessibility
A UK-wide airport study from Netflights includes accessibility within six categories, using data directly from airport users.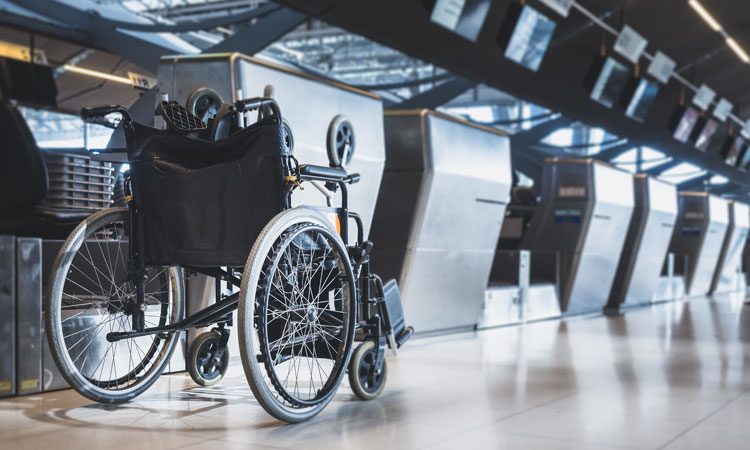 Edinburgh Airport and Glasgow Airport have been named as the two best airports in the UK in terms of accessibility.
This is according to a new report by the flight comparison site, Netflights, which carried out a review on 30 of the busiest airports in the UK using data from airport users.
Coming in joint first place, Edinburgh and Glasgow were recognised for the significant investments they have both made in improving the airport experience for passengers with a range of disabilities, in terms of service and facilities. The Netflights assessment criteria factored in elements like hidden disability lanyard schemes, initiatives to support hard-of-hearing and visually-impaired passengers and investments in Changing Places facilities.
Both airports also received a 'very good' rating from the Civil Aviation Authority (CAA) in its Airport accessibility report 2018/19, with the CAA stating that they are "the only airports with more than nine million passengers a year to achieve a very good rating".
The findings of the review paint a largely positive picture of airport accessibility in the UK, with, for example, 22 out of the 30 airports achieving a rating of 60 per cent and above.
In general, larger airports performed better than smaller airports when it came to accessibility.
However, Belfast City was one of the main exceptions, with the small airport achieving a final rating of 83 per cent. It ended up ranked joint fifth, along with London Gatwick, London Luton, Bristol, Newcastle, Liverpool and East Midlands.
To read the full review of all 30 of the UK's busiest airports, please click here.