San Francisco Airport announces gate re-numbering plan
SFO's new airport-wide alphanumeric gate numbering system, aimed at improving passenger experience, will launch on 16 October 2019.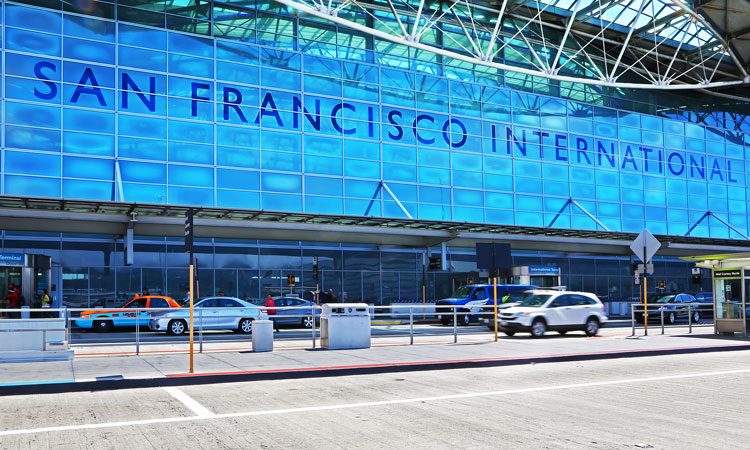 San Francisco International Airport (SFO) has announced plans to implement a new airport-wide gate numbering system.
The logical revealing of alphanumeric gates has been designed to help passengers move through the airport – from check-in to security to gate or from gate to gate on a connecting flight.
"We are committed to making SFO easier and more intuitive to navigate through," said Airport Director, Ivar Satero. "With this gate renumbering, travellers will get a better sense of the airport layout and how to move easily and seamlessly through. We know this will be an initial change for travellers who frequent SFO, but we believe this will be a positive step forward for all flyers at SFO."
The new gate numbering system will be alphanumeric, in which gates will be assigned both a letter and a number. The letter corresponds to the concourse, which SFO calls boarding areas, while the number refers to the specific gate within that boarding area. This new numbering system can already be found in area B of the new Harvey Milk Terminal 1, which opened the first nine gates on 23 July 2019.
The transition to the new numbering system will occur the morning of 16 October prior to the first flight. This time period coincides with a non-peak travel season and good weather at SFO.
San Francisco states that this timeframe will allow for ample preparation, implementation, training, and communication to both SFO staff, airlines and guests.
Renumbering will be implemented airport-wide across all terminals and on the airfield. Revised guest-facing signs, maps, and online information will be in place the day of the change-over to guide guests. The budget for this renumbering is $8.9 million.
Travellers can find out more information on the new gate numbering system, by visiting flysfo.com/gate-renumbering.
Airport-wide re-numbering is as follows:
Harvey Milk Terminal 1
• Comprised of Boarding Areas B and C
– Boarding Area B is already numbered using the new system
– Boarding Area C, currently numbered Gates 40-48, will be renumbered Gates C2-C11, with a future gate C1 to be added in an upcoming phase of the Harvey Milk Terminal 1 project
Terminal 2
• Comprised of Boarding Area D
– Currently numbered Gates 50-59, will be renumbered Gates D1-D18
Terminal 3
• Comprised of Boarding Areas E and F
– Boarding Area E, currently numbered Gates 60-71, will be renumbered Gates E1-E13
– Boarding Area F, currently numbered Gates 72-90, will be renumbered Gates F1-F21
International Terminal
• Comprised of Boarding Areas A and G
– Boarding Area A, currently numbered Gates A1-A12, will be renumbered Gates A1-A15
– Boarding Area G, currently numbered Gates G91-G102, will be renumbered Gates G1-G14