San Francisco Airport (SFO) has officially opened new Harvey Milk terminal
With the opening of the new terminal at SFO, it is evident that they have heavily invested in the passenger experience.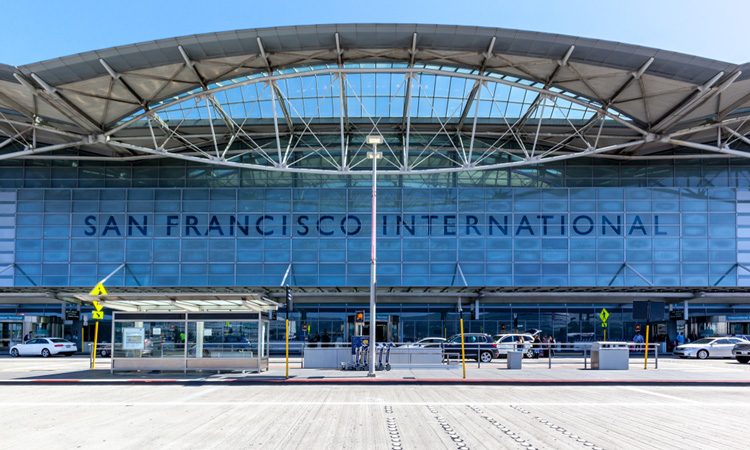 San Francisco International Airport (SFO) has announced the official opening of the first nine-gate section of Harvey Milk Terminal 1 and Southwest Airlines and JetBlue have begun flights from the new Boarding Area B.
With this opening, SFO will once again set a new standard for the airport experience, making air travel less stressful, more entertaining and more engaging. A unique San Francisco experience awaits travellers, with locally-sourced dining choices, public artwork from Bay Area artists, and a museum exhibit that tells the story of Harvey Milk.
Airport Director, Ivar C. Satero, said: "Harvey Milk Terminal 1 sets a new benchmark for the airport experience, and serves as a tribute to the life and legacy of a pioneering civil rights leader. For millions of people around the world, SFO is the first impression of the San Francisco Bay Area, and Harvey Milk Terminal 1 showcases what makes our region great: A spirit of innovation, a focus on the environment and most importantly, a commitment to diversity, equality and inclusion. I hope travellers around the world are inspired by the story of Harvey Milk in the terminal at SFO that bears his name."
Wayfinding
Air travel can be a stressful experience, and SFO has invested in passenger facilities that make the experience easier and more enjoyable than ever before. In Harvey Milk Terminal 1, this begins with the design of the facility itself. High ceilings diffuse noise, while abundant natural daylight provides a sense of openness and supports circadian rhythms. Luxurious chaise lounge chairs invite travellers to relax before boarding their flight, and floor-to-ceiling windows that tint depending on lighting conditions ensure that the space is always welcoming and inviting. For those seeking a quiet space for relaxation, self-reflection and the practice of yoga, Harvey Milk Terminal 1 will offer a Yoga Room, one of the most unique and globally-recognised amenities of SFO.
Navigating easily through the airport also contributes to SFO's goal to make travel easier and more enjoyable. With the opening of Harvey Milk Terminal 1, the airport will launch a new gate-numbering system that will make it easier for guests to find their way. The emphasis of the new gate-numbering system is the logical sequential reveal of gate numbers as guests move through the airport, from check-in to security to gate. This will be implemented airport-wide at SFO, making connections between terminals more intuitive and logical.
Newly-designed information dashboards, located strategically throughout the boarding area, will provide easy-to-read information on flight times, gates and nearby amenities.
Travelling out of Harvey Milk Terminal 1 includes a better experience for checked baggage. SFO is the first airport in the United States to install a tote-based Independent Carrier System (ICS) to handle checked baggage. The system ensures that each bag is placed in an individually controlled tote, which it remains in from ticket counter check-in, through security screening, and out to its collection point for loading with 100 per cent tracking and traceability all along the way. This ICS baggage handling system also uses less energy and is easier to operate and maintain than traditional systems.
Arrivals at Harvey Milk Terminal 1 will also offer a better experience in the baggage claim area. In traditional terminals, checked baggage unloaded from the aircraft must be driven a long distance to reach the baggage claim area. In Harvey Milk Terminal 1, input locations located close to arrival gates mean bags get to the claim area faster than in traditional terminals.