Emerging markets are growing faster than advanced economies, says ACI
ACI World Airport Traffic Report shows passenger growth resilience, despite global uncertainty, as emerging markets flourish in the face of adversity.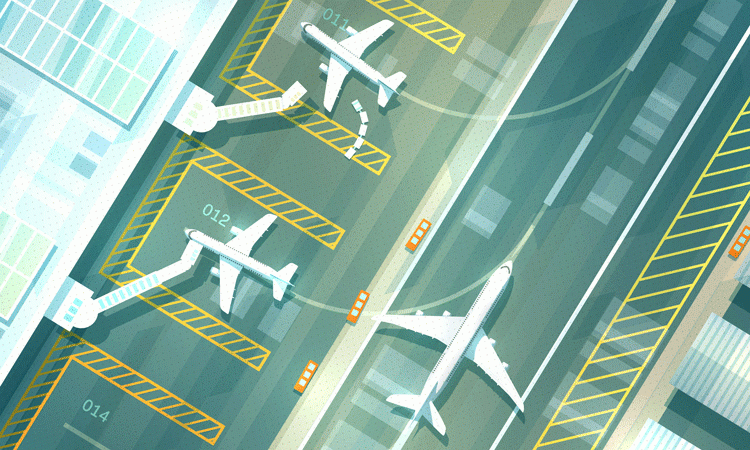 According to ACI World's latest World Airport Traffic Report, passenger numbers are estimated to have reached 8.8 billion in 2018, an increase of 6.4 per cent compared to the previous year. In addition, the world's airports accommodated 122.7 million metric tonnes of cargo and almost 100 million aircraft movements.
While growth moderated slightly compared to 2017, passenger traffic remained resilient in the face of the global uncertainties affecting many major economies. The 2018 increase is still above the 5.8 per cent compounded average annual growth rate for passenger traffic from 2010 through 2018.
While advanced economies held the largest proportion (52.8 per cent) of global passenger traffic, airport traffic in emerging markets and developing economies grew faster (8.3 per cent) than in advanced economies (4.8 per cent) in 2018. During 2018, the highest number of passengers travelled through airports in the Asia-Pacific region:
Asia-Pacific (3.3 billion, 8.1 per cent)
Europe (2.4 billion, 6.4 per cent)
North America (two billion, 5.0 per cent)
Latin America-Caribbean (651 million, 5.0 per cent)
Middle East (396 million, 0.7 per cent)
Africa (214 million, 9.4 per cent).
In ACI's view, protectionist policies, slowing global economy and geopolitical tensions represent the most pressing downside risks over the near-term for continued growth. In addition, physical capacity considerations and potential bottlenecks in air transport infrastructure continue to pose challenges in accommodating future demand.
ACI World Director General, Angela Gittens, said: "Protectionist rhetoric – fuelled by isolationist policies – has swept several major economies in recent times and this has translated into a dismantling of established open trade relationships and regimes. Because aviation has strong links to the global economy and to local development through commerce and tourism, these new barriers may restrain the efficient flow of people, goods and services; air transport very much relies on open markets to grow. Despite this, passenger traffic has remained resilient, posting annual growth rates above historical averages with the cost of travel decreasing in many markets and middle-class populations burgeoning in emerging markets."
The report found that the air cargo market did not fare as well as passenger traffic in 2018. Global year-over-year volume fell by 1.7 per cent in December 2018 against the previous year, bringing growth for 2018 overall to a positive 3.4 per cent.
Gittens continued: "If these isolationist policies persist, their adverse effects will continue to stifle output growth in many countries. Economies that rely more on exports or carry higher debt loads will be most sensitive to a downturn, further exacerbating economic conditions. In fact, ACI data show that global passenger traffic growth was subdued in the first half of 2019 with a moderate increase of 3.6 per cent year-over-year recorded for the first six months so it is apparent the global economic slowdown is having an impact on aviation markets. Air cargo has felt an even greater impact as volumes handled by the world's major airports contracted by 3.2 per cent in the first half of 2019. A resolution to the trade disputes will help put aviation markets back on track."
Even with these short-term challenges, however, ACI World's global medium-term forecast show almost 30 per cent growth in passenger numbers from 2018 to 2023. Over the longer term, passenger traffic worldwide is expected to double in 17 years and projected to grow at an annualised rate of +4.1 per cent, reaching 20.9 billion by 2040.
"From these forecasts, we can see that the airport industry is engaged in a balancing act as it seeks to meet surging air transport demand which, in many cases, is outstripping available airport infrastructure," Gittens said.
Of the top 20 markets, the United Kingdom has the largest number of international passengers – almost 250 million passengers – while the United States has the largest domestic market (nearly 1.6 billion passengers, 32.9 per cent of the world's domestic passenger throughput). Africa (9.4 per cent), Asia-Pacific (8.1 per cent) and Europe (6.4 per cent) posted strong growth in passenger traffic.