Denver International Airport terminates contract with Great Hall Partners
Endless delays and complications with the redevelopment of the Great Hall at the Jeppsen terminal have caused DEN to end the redevelopment contract with Great Hall Partners (GHP).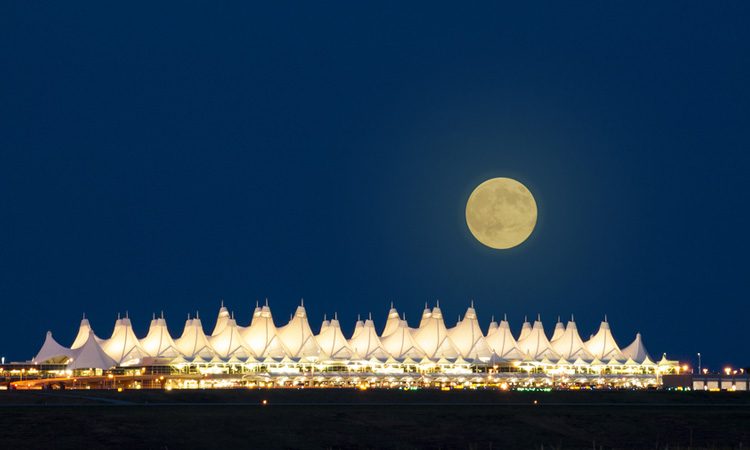 Denver International Airport (DEN) has announced that it is terminating its contract with Great Hall Partners (GHP) for the renovation of the Great Hall. 
Mayor Michael B. Hancock, said: "We will always prioritise passenger safety and experience and will never compromise those values. In the end, we did not have a partner who shared those values. Denver International Airport is a vital asset for our city and state, and we are taking decisive action now to protect both the public and the integrity of our airport."
Many factors contributed to the airport and city's decision; last November, it was discovered that there were issues with the compressive strength of the airport's original concrete (placed in 1991) which required additional testing. When the contract was signed, the project was just at 30 per cent design. Since then, a number of design decisions were made to accommodate various airport stakeholders' safety and operational needs.
In addition, GHP has been unable to obtain the necessary permits to keep the project on schedule.
DEN and GHP have been in mediation but have been unable to reach agreement on the cost and schedule impacts of these issues.
The original project was a public-private partnership with Great Hall Partners, comprised of Ferrovial Airports, JLC Infrastructure and Saunders Concessions. The 34-year agreement called for Great Hall Partners to design and construct all improvements followed by 30 years of operations and maintenance within specific commercial areas of the terminal.
The total cost to design and build the project was estimated at $650-770 million, which included a $120 million airport-controlled contingency. As part of this termination, GHP has no more than 90 days to vacate the project site.
During that time, DEN will be identifying a new contractor to complete construction of the improvements. DEN will be assuming greater control of the project and will be prioritising passenger flow, minimising the impact of construction on the travelling public, airlines and other tenants. The new contractor will be responsible for construction only and not operations and maintenance or the commercial programme as was the case in the original contract. DEN will operate any commercial development and will retain 100 per cent of the revenues.