Denver becomes one of only four U.S. airports to service 200 destinations
Denver International Airport (DEN) will soon offer services to 200 destinations worldwide, topping the 200-mark for the first time in Denver aviation history.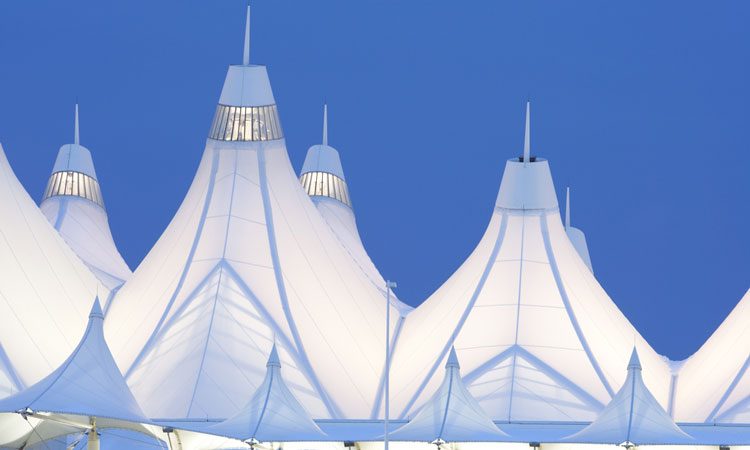 Mayor Michael B. Hancock said: "Our air service network at Denver International Airport has emerged as one of our region's key competitive advantages. This unparalleled level of connectivity, and the residents and visitors who use it, has only bolstered our strong economic and tourism growth, and will continue to help Denver solidify our position as a global destination."
In addition to new international flights to Paris and Zurich, DEN has also experienced significant growth in domestic air service in 2018. Four airlines have added service to 17 U.S. destinations, including never before served cities such as Portland, Maine (PWM), Asheville, N.C. (AVL) and Myrtle Beach, S.C. (MYR). Denver's domestic network now includes non-stop access to 175 destinations in 46 states and the District of Columbia.
DEN CEO, Kim Day, said: "We've been working hard to make DEN more attractive to our airline partners and travellers, and this tremendous growth in air service reflects our efforts. Access is critical in today's economic environment, and every new destination added to our network is an additional asset."
With the most recent additions, DEN will offer service to 175 domestic destinations, just one destination behind Chicago O'Hare International Airport (ORD) and Dallas Fort Worth International Airport (DFW) which are tied as the U.S. airports with non-stop service to the most domestic destinations (176).
DEN stands alone in first place in terms of non-stop domestic destinations west of the Mississippi River with 117 markets served. DFW is second with 103, followed by Los Angeles (LAX) with 81.
Metro Denver Economic Development Corporation CEO J. J. Ament commented: "The Metropolitan Denver region's success attracting and scaling companies relies on our impressive network of domestic and international destinations from Denver International Airport. Within four hours, our business travellers can reach virtually any U.S. destination with multiple flights and carriers to choose from. DEN has also transformed the region into a global centre for business. While digital connections are important, being able to move people and product around the U.S. and world is critical, and no location is out of reach from DEN."
In addition to a very broad offering of service, DEN is one of the most competitive domestic markets in the U.S. Not only does DEN now offer nonstop service to 94 of the Mile High City's top 100 destinations in terms of travel demand, but more than one airline provides flights to 49 of DEN's top 50 destinations, and two or more carriers provide flights to 71 of DEN's top 100 destinations. One market – Minneapolis/St. Paul – boasts six airlines offering nonstop service, the most of any city-pair.
Competitive service means low fares. DEN's average one-way domestic fare is US$138, 19 per cent below the U.S. average of US$170. Denver's average fare has declined five per cent over the past year, compared to a less than two per cent average decline for all U.S. airports. Low fares help to stimulate travel demand, and DEN's domestic market has grown by nearly eight per cent over the past year, outpacing the U.S. average of five per cent growth.
Richard W. Scharf president and CEO of VISIT DENVER said: "Thanks to the growing network of domestic and international air connections, Denver has never been more convenient and accessible to business and leisure travellers. In 2017 we welcomed a record-number of visitors to Denver. I am confident the abundance of nonstop flight options will continue to make Denver a popular destination for years to come."
DEN's air service growth can be attributed to several factors including the city's central geographic location, robust economic growth, record-breaking increases in inbound tourism and the airport's status as a growing hub for multiple airlines offering different business models to travellers.
DEN works alongside its airline partners to bring new service to Denver, while also investing in infrastructure to accommodate growth and enhance the passenger experience. Denver International Airport's 23 airlines offer service to 175 domestic destinations and 25 international destinations in 11 countries, for a total of 200 total destinations.