Sustainability Series: Kenya's environmental policy
Kenya's Airport Authority (KAA) is taking massive steps to mitigate the impact their airports have upon the environment; Naomi Njeri Gitau, Environmental Manager at KAA explains some of the measures implemented across the nation.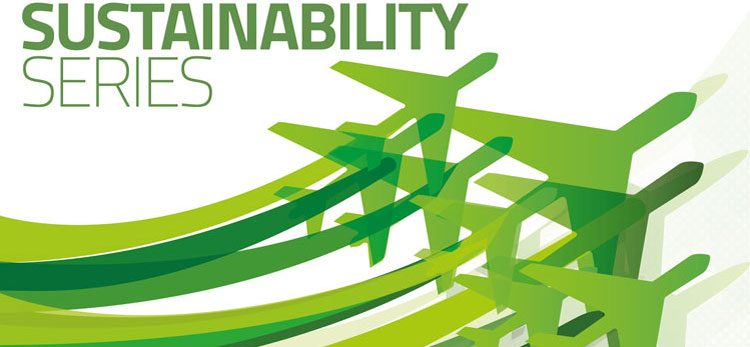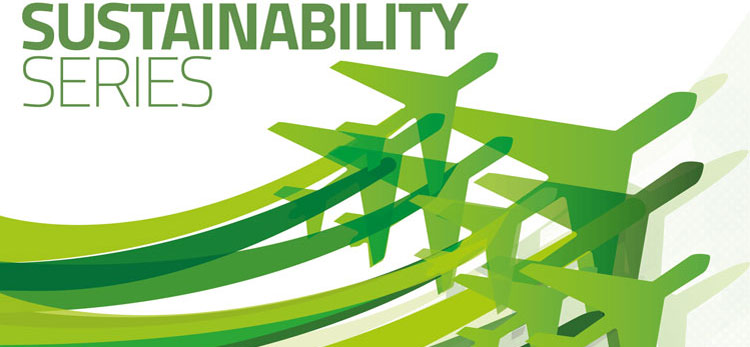 Globally, aviation has grown faster than other modes of transportation and is expected to outpace them in the future. As a result, there has been rapid growth of aircraft fleet, increased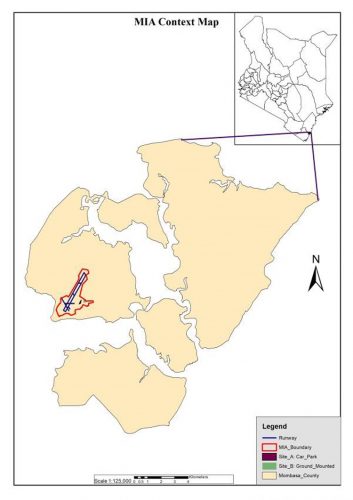 expansion and further development to meet the demand of the present and capacity needs for the future, which applies to Kenya as well. These have directly translated into an increase in emissions from aviation/airport related activities. These emissions include but are not limited to; carbon dioxide (CO2), nitrogen Oxides (NOx), sulphur dioxides (SOx), particulate matter (PM10), water vapour (H20), carbon (Soot), hydrocarbons (HCs), volatile compounds (VOCs).
The main sources of emissions in Kenya's Aviation industry have been the mobile sources. Aircraft, auxiliary power units (APUs), ground access vehicles (GAVs) and ground support equipment (GSE) are considered as the largest emitters.
The Kenyan aviation industry have developed Kenya's Action Plan to reduce greenhouse gas emissions from aviation. Under said Action Plan, Kenya seeks to abate its GHG emissions by 30 per cent by 2030 relative to the business as usual (BAU) scenario of 143 Mt-CO2 and in line with its sustainable development agenda.
In its current country strategy, Kenya Airports Authority (KAA) would like to have a sustainable future, with one of its key strategic pillars being environmental stewardships, which refers to the responsible use and protection of the natural environment through conservation and sustainable practices.
KAA currently manages the following facilities: Jomo Kenyatta International Airport (JKIA), Moi International Airport (MIA), Wilson Airport (WAP), Kisumu International Airport (KIA), Eldoret International Airport (EIA), Isiolo, Malindi, Lokichoggio and Wajir airports and Ukunda, Manda, Lodwar, Nanyuki, Kitale, Kakamega, Kabunde, Eldoret and Garissa airstrips. JKIA is the main flagship facility handling over 80 per cent of the business.
KAA has a current passenger installed capacity of 10.5 million across the network. This financial year passenger throughput in all the terminals stood at 11.9 million. This is projected to grow to 16.4 pax by the end of the strategic plan period FY 21/22. Aircraft movement stood at 106,510 by the end of FY 18/19 and is projected to grow to 390,710 by the end of the strategic plan period FY 21/22.
The question of how to manage the growth taking place in Kenya aviation in a way that balances economic and environmental values is of key importance to the KAA.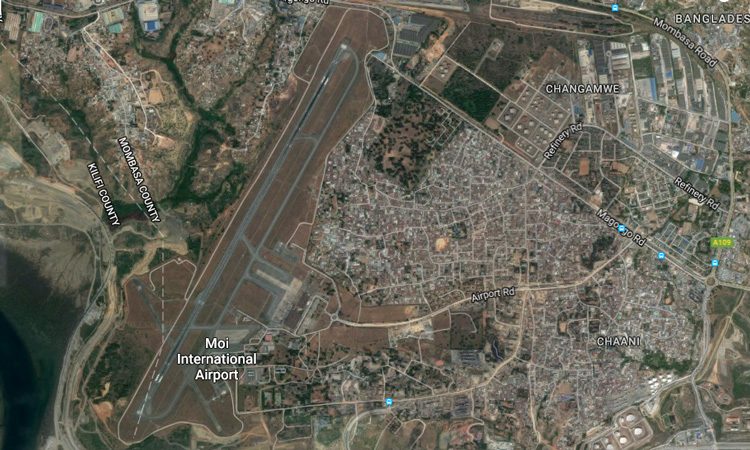 Moi International Airport
Moi International Airport (MIA) is the second largest airport in Kenya after JKIA in Nairobi. It is situated on the Mombasa mainland off Port Reitz in the Vikombani area of Mombasa city in coast Province. The climatic conditions of Mombasa County are influenced by Monsoon winds with the rainfall pattern characterised into long rains (April-June with an average of 1,040mm) and short rains (end of October to December with an average of 240mm). Annual average for the county is 640mm. Annual mean temperature is 27.9°C with a minimum of 22.7°C and a maximum of 33.1°C. The hottest month is February with a maximum average of 33.1° C while the lowest temperature is in July with a minimum average of 22.7°C.
Airport facilities
The facility comprises of the following components:
The main runway (03/21) measuring about 3,356m long and seven metres wide
Crosswind runway (15/33) measuring 1,359m long and with a threshold, edge markings and clear lighting
Terminal buildings for the new, old and general aviation areas, all equipped with modern check-in counters and security facilities in addition services and convenience provisions
Pavements that do not seem to effectively drain surface runoff out of the airport.
Solar Photovoltaic and Gate Electrification System
In order to ensure sustainable development at Moi International Airport; KAA through the Kenya Civil Aviation Authority received a grant for the installation of a Solar Photovoltaic and Gate Electrification System. The project was financed through ICAO-European Union Assistance Project Capacity Building for CO2 Mitigation from International Aviation.
The Solar Photovoltaic and Gate Electrification System at Moi International Airport was commissioned in May 2019 and is the first of its kind in Africa. This gate electrification equipment allows aircraft serving international flights to switch off their Auxiliary Power Unit (APU) when parked at the gate, thus reducing CO2 emissions from international aviation.
The entire project consists of a solar photovoltaic (PV) system of 500kW connected to the airport terminal grid, an electric-powered pre-conditioned air (PCA) unit, an electric 400Hz Ground Power Unit (GPU) Converter and storage batteries. The PCA and GPU supplies pre-conditioned air and compatible electric power respectively to aircraft docked at an existing Passenger Boarding Bridge (PBB), or parked at a remote stand.
The solar project reduces existing emissions (including CO2) from the aircraft on-board auxiliary power unit (APU) powered by jet fuel and from portable GPU powered by diesel by providing pre-conditioned air and compatible electricity powered by solar energy to aircraft during ground operations, which contributes towards the efficient operations of Moi International Airport. The project is also expected to save on KAA electricity costs.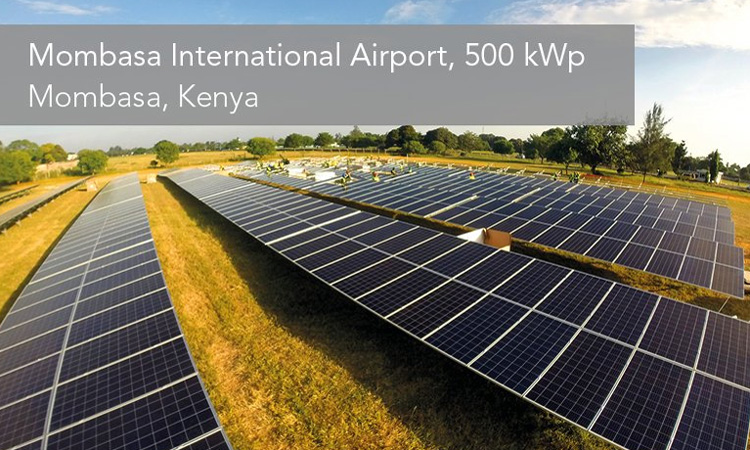 CO2 monitoring at the MIA project
The Solar Photovoltaic and Gate Electrification System project at MIA has public display kiosks for public viewing of monitored data, which displays the current power generated by the PV system (in kW), the total power generated in the current year (in kWh) and the total CO2 emissions reduced in the current year.
We at KAA are pleased to see what we can do to reduce our emissions and promote sustainability. We would like to replicate this project to other airports, prioritising the main Kenya aviation hub; Jomo Kenyatta international Airport.

Other KAA Solar projects
KAA has plans to implement more solar projects in various airports. In our current strategy for the year 2019-2020, there are plans to install a three MW solar project at Jomo Kenyatta International Airport. This will help reduce power consumed from the main grid, and contribute to reducing the carbon footprint of JKIA and not to mention energy costs.
KAA has small airstrips which are under its management. There is a 10Kw project at Manda Airstrip, where the entire airport operates on solar power.
Eldoret International Airport also has a solar water pumping station with a capacity of 5.5Kw.