Solving kerbside traffic congestion to increase passenger experience
To manage increased levels of kerbside traffic, achieve a higher level of customer service and prepare for the potential future of autonomy, Tampa International Airport is deploying a unique express kerbside solution. Al Illustrato, Executive Vice President of Facilities at Tampa International Airport, and Thomas Rossbach, member of both AIA and ACI, explain more.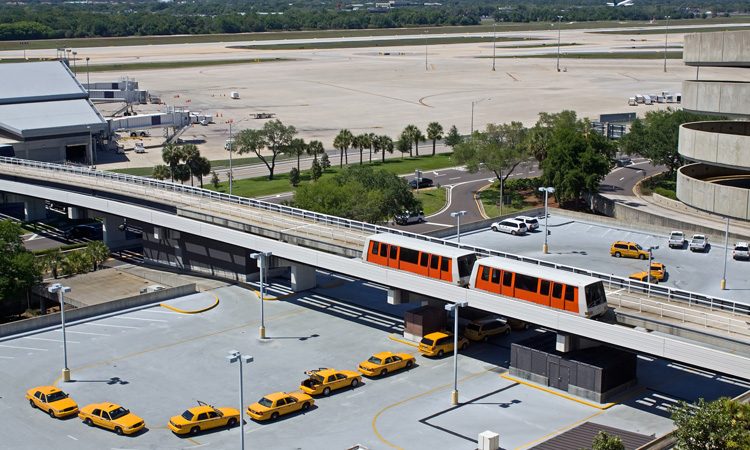 Like most major airports, Tampa International Airport (TPA) faces growing passenger traffic and congestion issues. With 58 gates, three runways and 23,000 parking spaces, the 3,300-acre facility boasts about 500 daily operations, making it one of the top 30 busiest airports in the U.S. in 2018, according to ACI.
In 2018, capacity hit an all-time high, with 21 million passengers passing through TPA, and 2019 is expected to see nearly 21.7 million passengers. Passenger numbers will see a steady increase of 2.8 per cent annually, to 28.7 million by the year 2031.
As passenger numbers grow, one of the most affected areas has been vehicle traffic, including kerbside drop-off areas, where an influx of transit network company (TNC) vehicles have added to congestion. Year-on-year, this traffic has seen an eight to 10 per cent increase.
To find a solution to airport congestion issues, officials at TPA in late 2011 began updating the airport's master plan. The final three-phase plan allows the airport to accommodate up to 34 million passengers each year.