GUIDE TO… Biometrics: Seamless-travel instigator or cyber-security worry?
Many believe biometric technology holds the key to seamless travel and can offer quicker, safer and more enjoyable experiences throughout an airport. Despite this, there are doubts surrounding cyber-security risks, and a wariness to part with personal identification data. Where do you stand?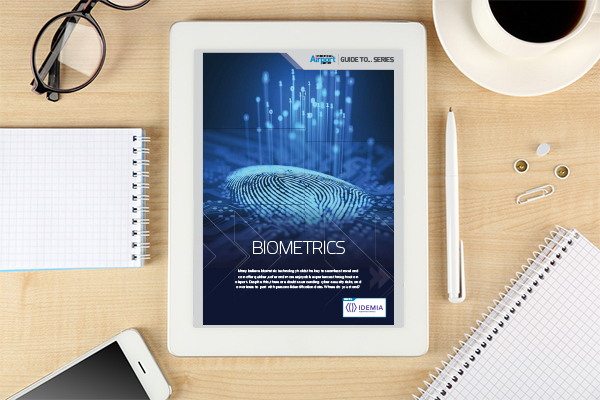 In this Guide to: 
Changing the face of travel
Colleen Manaher, Executive Director – Planning, Programme Analysis and Evaluation at U.S. Customs and Border Protection, discusses how biometrics hold the key to the future regarding the air travel industry's development, and what this means for the millions of passengers that travel each year.
Using biometrics in multiple stages of the passenger's journey
For our Guide to Biometrics, International Airport Review spoke to Simon Wilcox, Programme Manager for Automation at Heathrow Airport, to find out how biometrics are capable of providing a more efficient and secure journey.
Just because we can, should we?
With a mission to promote the responsible and ethical use of biometrics, Isabelle Moeller, Chief Executive of the Biometrics Institute, questions whether the industry is waiting for one main player to discover how to manage biometrics at the border, and offers advice on how to get there quicker.