Baggage handling: Enhancing the passenger experience
Aruba Airport Authority N.V. (AAA), the company that manages and operates Queen Beatrix International Airport (Aruba Airport), is on the forefront of a highly needed expansion and modernisation project, namely the Gateway 2030 Project. Baggage Handling Systems (BHS) Manager, Julian Chung, reveals how the project's new BHS is set to revolutionise the airport.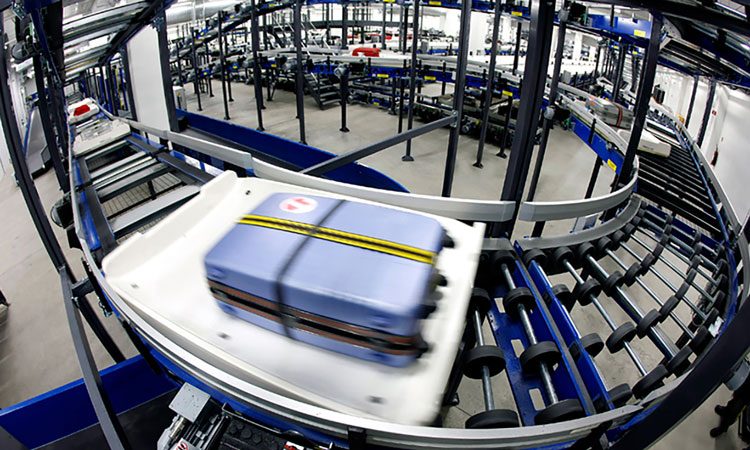 The last major expansion project for the airport, the 'Beatrix 2000' project, took place in 1997 and the first phase of it was completed and inaugurated on the 1 September 1999. The Beatrix 2000 design included an expansion and renovation to the existing 1972 terminal and included a new arrival immigration hall, new baggage claim area, eight contact gates, a new concession area, and two separate check-in buildings for U.S. and non-U.S. bound flights. The main purpose of the Beatrix 2000 project was to create a bigger airport that would be able to process continuously growing annual passenger volumes. The design was suitable for an airport that would be able to handle approximately one million passengers per year; an amount that has long been surpassed by Aruba's national airport.
Currently, Aruba Airport handles almost three million passengers per year, in a terminal with a fundamental design that is inadequate to properly handle the current passenger demand. In response, preparation works for the Gateway 2030 expansion project were initiated in 2017 and Aruba Airport is now in the phase of finalising the design and beginning of the construction works of the expansion of the airport. Construction work started in 2018 to relocate the airport's main utilities in order to make the necessary space reservation for the expansion of the terminal.
The centrepiece of the airport's redevelopment project is the implementation of a new baggage handling system (BHS), which will streamline the U.S. CBP Pre-clearance operations, upgrade the baggage screening to meet TSA standards, and allow for a common-use check-in hall.Aruba Airport has been working closely with NACO and Satterfield & Pontikes Construction, Inc. as advisors to provide the necessary guidance and expertise in the planning and execution of the new BHS system. The new system will eliminate the requirement to reclaim checked bags prior to U.S. CBP inspection, and to undergo a secondary security check; dramatically simplifying and streamlining the pre-clearance process. The upgrades to the baggage screening system will also allow U.S.- bound airlines to tail-to-tail transfer checked bags at their first port of U.S. entry, which currently are required to be re-screened by the TSA. This new process will allow airlines to further reduce the connection times at their respective hubs. The new system will be provided by BEUMER Group, which has signed an agreement with AAA for the design and installation of a $36.4 million, high-speed baggage transportation and sortation system at Aruba Airport. The installation also includes BEUMER's residential programme for on-site operation and maintenance. The BHS features a tote-based CrisBag® high-speed baggage transportation and sortation system, with integration to a full TSA-compliant EDS screening system with in-tote screening functionality, and a Baggage Image Weight Identification System (BIWIS) to streamline the airport's U.S. Pre-clearance process.
Aruba Airport will be the first airport in the Caribbean and Latin America to showcase BEUMER Group's integrated individual carrier system (ICS) (CrisBag) and bag storage system (CrisStore) to handle the peak flight demands of the airport, according to BEUMER Senior Vice President Barry Lagerstedt: "The application of U.S. Pre-clearance as well as the interface with TSA-compliant protocol baggage screening is a perfect application for our integrated CrisBag baggage handling and storage solution and provides the highest reliability and security of any system available.
"Our team has worked very closely with the Aruba Airport programme team to verify system capabilities, operational benefits and future capabilities. We are proud to design a scalable and redundant tote-based system, and we look forward to a successful long-term relationship with Aruba Airport."
Some further specifics of this specialised BHS would include the fact that this will be a system with a high-speed ICS baggage transportation and sortation. It will also be able to provide 100 per cent tracking from screening to make-up facilitating the baggage handling process even further from kerb to airside. The transportation speed of the new system will also be twice as fast as a typical conveyor. The screening process will also be the most reliable one, in accordance with the latest TSA guidelines. It will also include automated baggage storage, baggage can be checked in early and the U.S. CBP inspection will be able to automatically recall any individual bag. The system will also be able to streamline the U.S. CBP customs process by capturing the weight and image of each bag automatically. The BIWIS that is included in this new baggage system will also further improve the passenger experience as they do not have to reclaim their baggage before going through U.S. CBP, nor will they have to go through a secondary screening point as they will no longer be able to get to their checked baggage after check-in.
The system will also be the first in the world to provide U.S.-CBP with Explosive Detective System images for pre-clearance inspections. Finally, the system will also allow for maximised flexibility to allow stand-by of over 50 per cent of the equipment for energy saving during off-peak periods. Aruba Airport is very excited about this important part of the expansion project. After completion, we are confident that Aruba Airport will have a BHS that will be 'best in class' for the Latin America and Caribbean region and be the new benchmark and standard for U.S. Pre-clearance facilities around the world. This BHS will not only enhance the passenger experience, but will most importantly, improve the safety and security of our airport and visitors, and allow for island's continued growth in the years ahead.
"We are very pleased to have crossed this important milestone," commented Aruba Airport Authority N.V. CEO, James Fazio. "The new BHS is the centrepiece of the airport's redevelopment project and will allow for the modernisation and streamlining of many of our passenger processes, most notably, a significantly more efficient U.S. Customs Pre-clearance operation, improved baggage screening, and a more efficient use of the airport check-in hall capacity. We are very pleased to be partnering with BEUMER Group on this important system and look forward to working on transforming our airport in the upcoming years."
Biography 
Julian Chung is Baggage Handling Systems Manager at Aruba Airport Authority N.V. (AAA), a position he has held since January 2018. Prior to this he worked as an Electro Mechanical Engineer at the airport authority. Prior to joining AAA, Julian was a Project Coordinator for Bopel Technical Services. He has a degree in Electrical, Electronic and Communications Engineering from the University of Central Florida.