Snow clearance: Combining futuristic design with innovative solutions
From delivering its first snow removal machine to Helsinki-Vantaa Airport back in 1982, VAMMAS has proved its worth with an industry-leading surface cleaning product range. We examine the Finnish company's range of sweeper-blowers in more detail, and reveal how they have revolutionised airport snow removal.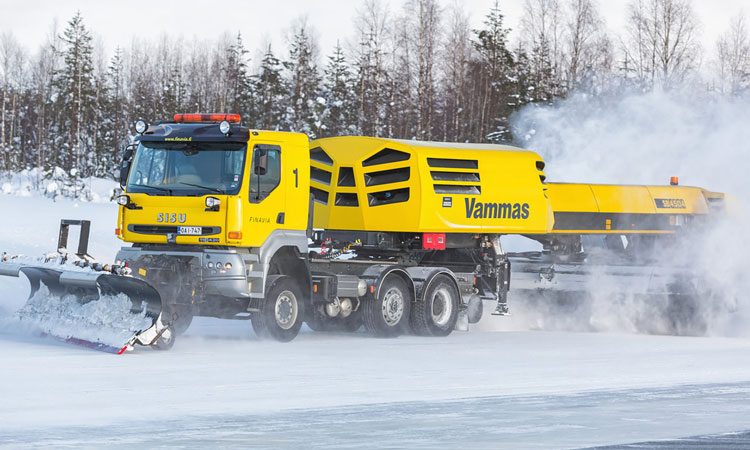 Established in Finland, VAMMAS's machines can now be found in all of Finavia's airports – this is testament to the reliability and functionality of the equipment.
The SB4504 and SB5504 airport sweeperblowers are the latest generation of VAMMAS equipment, representing a new level of efficiency when it comes to snow removal. The futuristic design coupled with reliability and optimised fuel consumption are just some of the advantages of the new range.