GUIDE TO… Remote Digital Towers the technology to increase productivity
We explore how airports are benefiting from remote tower technology, and how it can assist the productivity and safety of air traffic control and management, both at large hubs and smaller regional settings.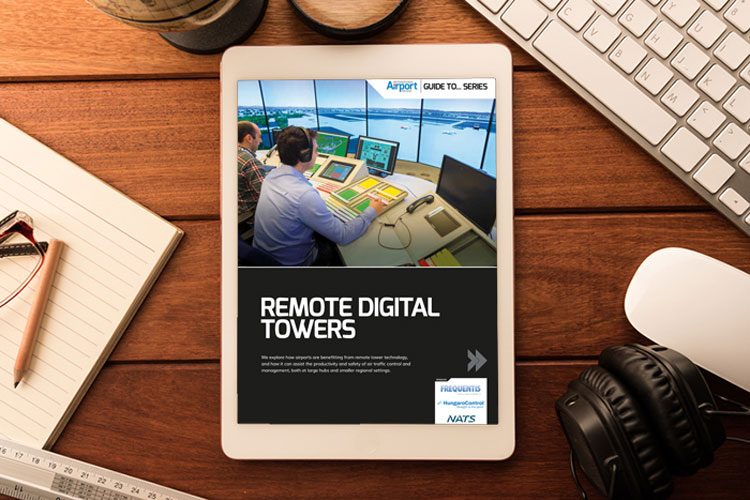 Included in this GUIDE TO… Remote digital towers:
A step towards a digital revolution in air traffic control
The remote digital tower at Leipzig Airport The aviation industry is currently facing extreme growth in air traffic. In European airspace, for example, 33,000 flights per day are being recorded on average. According to EUROCONTROL, there will be almost twice as many flights by 2030. The tasks of the players involved in the complex aviation system will become even more demanding. More digitalisation is one answer to cope with this growth. The German air navigation service provider, DFS Deutsche Flugsicherung, has completed an important milestone with remote tower control; learning some important lessons along the way. Prof. Klaus-Dieter Scheurle, Chairman of the DFS Board of Managing Directors, reveals the fruits of this work.
Adapting operations to accommodate growth
Ports of Jersey has been following remote tower technology for many years, having recognised very early on that this would revolutionise the future provision of air traffic control services. Recently appointed Jersey Airport Director, Inez Bartolo, explains some of the reasons behind the company's decision to pursue remote tower technology, why she believes it could revolutionise the future and the impact it's had on the airport's air traffic controllers.
Next generation connectivity
As remote tower technology continues to develop, the idea of centralised multiple single remote towers is gaining traction. Csaba Gergely, Senior Air Traffic Management Advisor and Daniel Mcleod, Key Account Manager at HungaroControl, discuss how this concept is fast becoming a reality.