Vienna Airport to surpass 30 million passengers barrier
Having handled 27 million passengers for the first time in 2018, Vienna Airport – the gateway which serves the geographical centre of Europe – is poised to break the 30 million passengers barrier in 2019, as its rapid traffic growth is expected to continue. With an annual increase of nearly 11 per cent in 2018, the Austrian capital city airport is anticipating another double-digit traffic result for the current calendar year. With such fast growth projected at Vienna, the positive decision by the Supreme Administrative Court on the airport's plans for a third runway, announced in March 2018, was welcome news.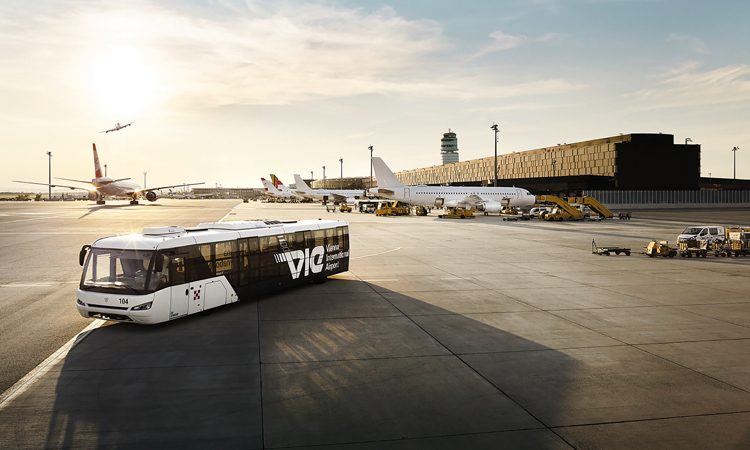 Vienna Airport has seen another record-breaking year in 2018. "The main drivers of growth were Austrian Airlines, followed by Lauda and easyJet. There was a strong expansion of our low-cost offering, due to the opening of three new bases by Lauda, Wizz Air and LEVEL," explains Julian Jäger, Member of the Management Board of Vienna Airport. The three airlines currently have eight, five and four aircraft based at Vienna respectively.
Fast-growing Far East
The airport's growth is not focused in one area, as many sectors have contributed to the dramatic performance. Long-haul routes have had a major impact on Vienna's throughput, with passenger volumes to the Far East climbing by 34 per cent, and traffic to Africa showing growth of 30 per cent in 2018. Travel to the Middle East was up by 8.3 per cent, while passenger numbers to North America were boosted by 8.9 per cent. Dubai was the top destination in the Middle East with close to 230,000 passengers, whereas Bangkok was the most popular long-haul route, attracting over 175,000 travellers.
Closer to home, traffic to Western Europe saw a 10 per cent improvement to 9.29 million passengers, with volumes to Eastern Europe rising by 8.3 per cent, to 2.26 million. The highest number of passengers to any single European destination was registered by London with nearly 700,000 departing passengers, while Moscow was the most popular Eastern European destination, attracting around 300,000 passengers.