New mobility ecosystem opening seamless travel opportunities
Seamless travel has become a buzz word for the airport industry, but few organisations think about how this relates to the getting-to and leaving the airport. Even if the entire airport journey is as seamless as possible, if this is ruined when leaving the airport then the experience will be tainted. Jonna Pöllänen, Head of Early Markets at MaaS Global, reveals how an innovative mobile app can change this.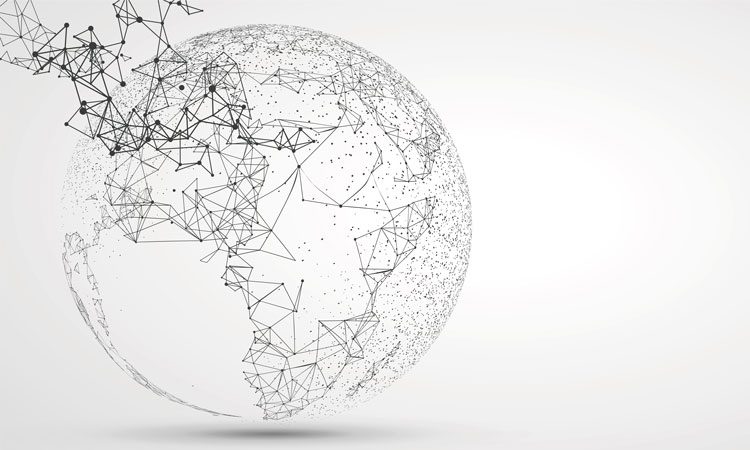 An air travel experience starts at home. Passengers compare their options to find out the best choice for them to get from home to the airport, whether this be by taxi, private vehicle or public transport. Choices become even more relevant when passengers reach their destinations and are not familiar with how transportation functions in a new city. How do you buy a ticket? What are the distances? What if your credit card doesn't work? How do you validate a ticket? The list goes on.
Today, people have more choices than ever, but at the same time they are left quite alone while making them. There is nobody ensuring your seamless experience continues after your flight.
Mobility in your pocket
Mobility-as-a-Service (MaaS), is a new paradigm which is changing transportation. MaaS brings everything together – from public transport, to cars, taxis, bikes and long-distance connections – and tailors those journeys to individuals' needs, as monthly packages. You register and add your payment details once, and then you are ready to go. It's like the Netflix of transportation! One of the first examples of this concept is a Finland-based service called Whim.
Whim is a smartphone application that was created on the idea of MaaS and is operated by a company called MaaS Global. Whim collaborates with existing transport service providers, such as local public transport, taxis, car rentals and different sharing services, to provide passengers with a unique way to travel. Instead of having several transportation-related apps on your smartphone, Whim brings all your familiar service providers under one service. There are few things that makes Whim different from other service aggregators:
Whim provides payments for every transport service that is found from the service
You can choose a monthly subscription package to cover all your needs, wherever you need to go. Basically, Whim is not a multimodal route planner, but your mobility operator.
Whim is currently operational in the Helsinki metropolitan area, West Midlands in the UK and in Antwerp, Brussels, and will soon be entering Austria, Switzerland and Singapore. Being live in many locations opens an opportunity to create new subscription packages that include roaming. Imagine having a subscription package with an unlimited use of transportation, not only in your home country but, for example, Scandinavia-wide, Europe-wide or even worldwide. Similarly to Uber, which is now operational in 785 metropolitan areas worldwide, Whim allows you access to travel with everything that exists in the area, but innovatively your travel will be covered with your monthly fixed fee.
Whim is working with Helsinki marketing and Chinese internet service giant, Tencent, to provide a unique travel experience for Chinese tourists when they travel to Finland. New visitor apps that are specifically designed for Chinese visitors, will take the travel experience to the next level. The 'WeChat MyHelsinki mini programme' is the first city app in the world to combine tailored personal recommendations, mobility planning and purchase options for travellers. By utilising tourism and mobility information with a translation service, the app enables passengers to plan and pay for their trips from the moment they enter the airport. It also allows them to review local recommendations about popular restaurants and tourist attractions at their destination. Getting to and from their hotel, to their eatery of choice and the both the bills for transportation and the restaurant can be paid using the same app. The digital tourism service has been developed to respond especially to the needs of independent Chinese travellers.
In 2017, foreign tourists contributed a record 8.3 million visits to Finland, while Chinese visitors to the region shot up by 63 per cent. Personalised transport services can greatly increase visitors' enjoyment of the city.
Make the world great again
Behind the concept of MaaS there are bigger goals than just providing a seamless travel experience. Today, over 54 per cent of the world's population live in cities, and this is expected to rise to 67 per cent by 2050. As cities battle with congestion, the culture and expectations around mobility must change. Whim wants to be a part of the future.
Private cars currently account for 85 per cent of our mobility expenditure but are utilised only four per cent of the time. That makes mobility the second biggest expenditure by households after housing. For airports, which are constantly battling against congestion and pollution, encouraging passengers to travel to the airport by public transport is key. To this end, while developing Whim, the team behind it continued to ask what it would take for an individual to give up their car. How do you create a service that provides convenience, but at the same time delivers the same level of comfort and service as a car? Changing mobility habits will not be easy, but it needs to provide certain promises that you will be taken care of during your journey, and that you will get there just as quickly as you would have in your own private car.
To ensure a sustainable business model, public transport needs to act as a backbone for any MaaS service. To ensure that we target the correct target audience – people that still own a car but would like to get a better alternative – the car needs to act as one of the core modes in the same service. The future of mobility is a service and I believe it will become a lifestyle that is flexible, convenient and incorporates some of the best aspects of your journey.
Biography
Jonna Pöllänen is the Head of Early Markets at MaaS Global, a fast-growing MaaS company from Finland that intends to lead the revolution to change the €10,000 billion transportation sector. MaaS means that instead of buying a car people buy all the transportation they need as a service package and operate it through a smartphone, in MaaS Global's case through the Whim app. Pöllänen has been actively part of the global "Mobility-as-a-Service" movement for the past 6.5 years and continues now to grow the global MaaS ecosystem at MaaS Global. Pöllänen focuses on breaking the market barriers and finding the best markets to start with MaaS.
Related organisations
Related people