Finding a new approach for the future of aviation infrastructure
Airports are critical partners for airlines. Without them, airlines would literally have no place to take their passengers. IATA Director General and CEO, Alexandre de Juniac, questions what airports are doing to ensure they have suffi cient capacity to meet increasing demand.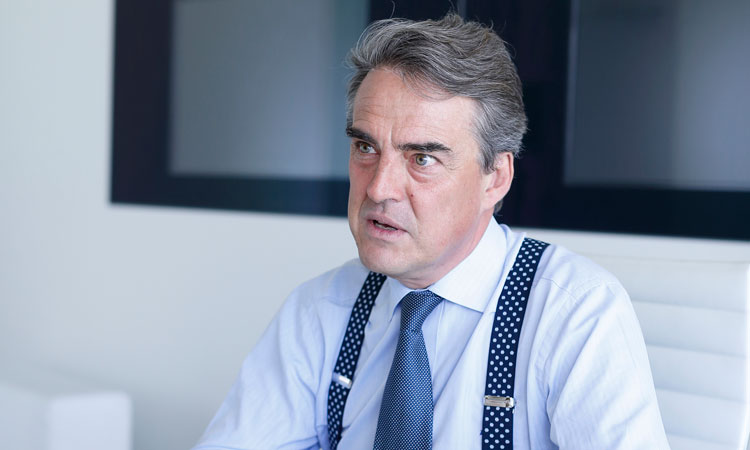 With annual passenger numbers set to double over the next 20 years to 7.8 billion, it is a huge concern to the airline industry that many of the world's airports are operating at or beyond their design capacity.
Bluntly, we are headed for an infrastructure crisis and we don't see governments preparing to make the investments today that will be needed to cope with future growth — especially as major infrastructure planning cycles are now measured in decades.
This means that increasing numbers of airports are set to become slot-constrained. The industry has global rules — the Worldwide Slot Guidelines (WSG) — to help ensure that slot allocation is managed transparently and fairly. The WSG helps avoid chaos but cannot deliver much needed additional capacity. Airports need to do more in consultation with their users to optimise the operating capacity of existing infrastructure, and governments need to show the political leadership to build capacity when it is required to meet demand. There is a wide disparity between the capacity available and the performance of airports with broadly similar infrastructure and operating procedures, which seems to indicate there is an option for greater sharing of best practice. This is something that the airline sector would be happy to assist with.
Our requirements of airports are not complex. They must provide sufficient capacity to meet demand and deliver quality services at affordable prices. Unfortunately, the cost of infrastructure has been rising consistently. In Europe, for example, over the last decade, passenger charges on the average one-way ticket have more than doubled – from €16 ($19) to €33 ($39). Over the same period, the airfare portion of the average ticket price fell.
Why the divergence? The basic explanation rests on pure market forces. Airlines are subjected to intense competition. So they are in a constant search for the efficiencies needed to make a more compelling price offering to their customers. Airports, on the other hand, are not subjected to the same competitive pressures. With very few exceptions, there is no choice of airports.
Of course, there are two sides to this debate. For airlines, the charges amount to a cost, whereas for airports they are revenue. I don't want the charges and regulation debate to obscure the many positive areas in which airlines and airports work together. We have a longstanding working partnership to make improvements in key areas such as security, the environment, and passenger experience. We have a shared desire to maximise aviation's economic and social benefits. The airport-airline relationship has served the flying public well for decades.
Together, we are meeting the challenges of infrastructure constraints, despite the lack of political support. We're going to continue that positive partnership, even if we diff er on the best way to regulate the enormous market power wielded by airports. It's what travellers and local communities will rightly demand and expect. And it's what businesses, and national economies deserve.
Biography
Alexandre De Juniac has been Director General and CEO of the International Air Transport Association (IATA) since September 2016. Alexandre has almost three decades of experience in both the private and public sectors. This includes senior positions in the airline and aerospace industries and the French Government. He served as Chairman and CEO of Air France-KLM (2013-2016) and prior to that as Chairman and CEO of Air France (2011-2013). He has also served on the IATA Board of Governors (2013-2016). For the Government, Alexandre has held positions at the Conseil d'Etat (State Council) from 1988 to 1993; the Department of Budget (1993-1995); and in the Ministry of Economy, Industry and Employment as Chief of Staff to then Minister Christine Lagarde (2009-2011).